Joined

Oct 30, 2011
Messages

1,281
Location
New Tower has just started going together. (Case will be a Bitfenix Outlaw havent decided on a colour to paint it yet though)
System Specs
-1366 i7 920 (Thanks ZZLEE)
-Asus P6X58D Premium (Bought from Kijiji $50 and already getting swapped for new board with Asus RMA)(Updated swapped for new board from Asus)
-12GB Mushkin Ram DDR3 1600 3x4gb( Bought from NCIX $58 )(only new part in my build+well case is new to)
-Seasonic 740 Gold PSU (got as a gift a month ago used it for a review then it sat, now its in my new build)
-MSI 660 OC (Gift from Synapsis when I gave notice the owner and a great employee got it for me to say goodbye)
-Intel 2011 Watercooler with 1366 adapter(got two of these gave one to a awesome forum member and the other I kept thanks Intel for the toy)
-Case will be a Bitfenix Outlaw from Memxpress on friday I will update this cost($60.88 with tax and some new compound)
-Bitfenix Alchemy Cables (For a Review now for this build)
-Bunch of misc parts and DVD drive (thanks Enaberif)
-Corsair Neutron 240GB SSD(New was a gift from my old rma team I had two now I have one)
Build two is for my buddies at msi to help with bugs
-MSI FM2-A85XA-G65 (Got from the review circle to help with many issues it may or may not have)
-Have to pick up APU going to be K series just not sure about A8 or A10
-16GB 1866 Corsair Vengeance ram(got these awhile back dont know from where though :S)
-Bitfenix Ghost or another case if I find a cheap one that will work for my nearly fan-less design
-OCZ 120GB SSD Sata 3 (Its in my laptop now have had it for 6 months won it in a webinar)
-AMD FX Watercooler I got a few times to use them
-Onboard GPU or 6670 if I find one at a good price
-DVD Drive and PSU (thanks to Enaberif thanks buddy)
Both Systems Windows 8 Pro and all office brought to you by my old professor who now develops software with microsoft.
First system will be used for gaming and work. Second will be for media and when my wife moves her new tower as her tower now will be converted to a full time server and used to fold and host some exchange software and active directories.
Pix to follow tonight and this weekend
I need compound to put it together haha
So with the help of Enaberif I got the parts I needed from Memexpress and setup the system last night... and this morning couldn't find a damn screw driver so there is more thumb screws then their should be but this morning I found one and finished the build for now.
​
Above are the parts for the build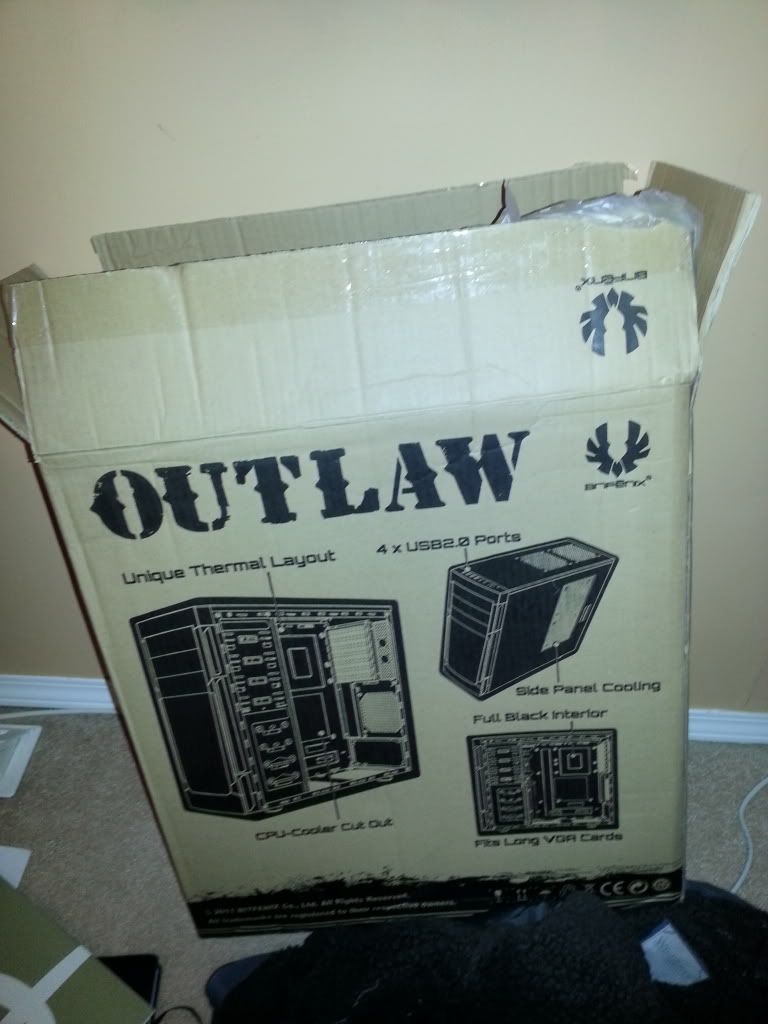 Above the Box
Mobo,CPU,Ram and case plus Asetek bracket all fit great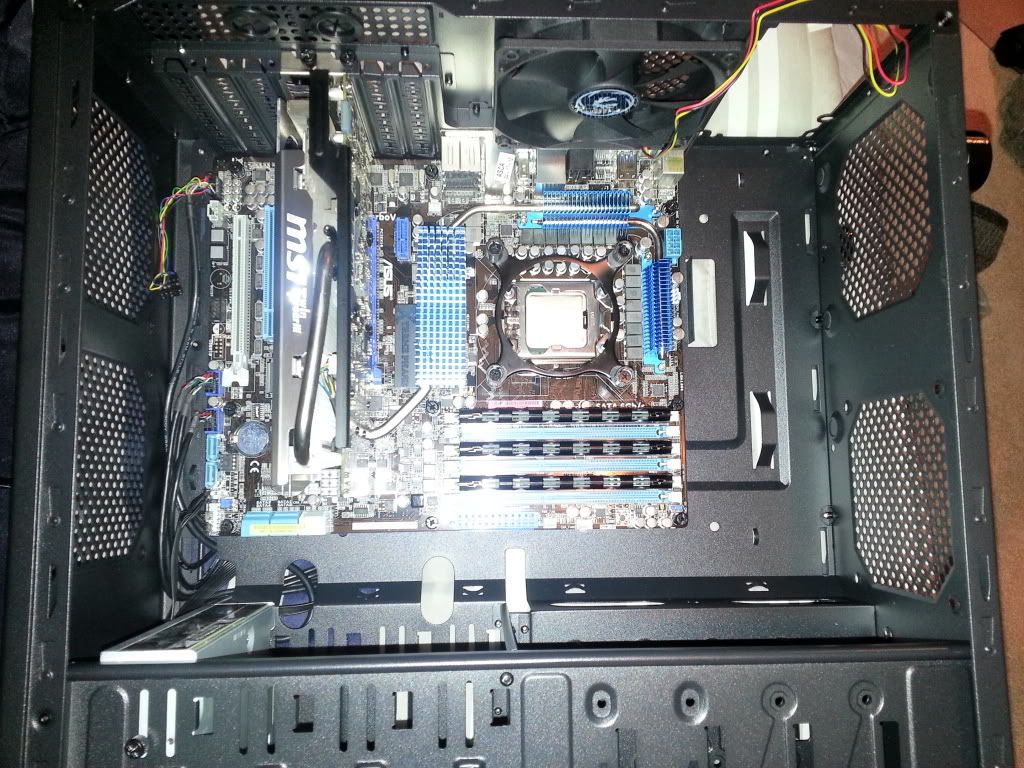 Above new card fits nice and things are coming together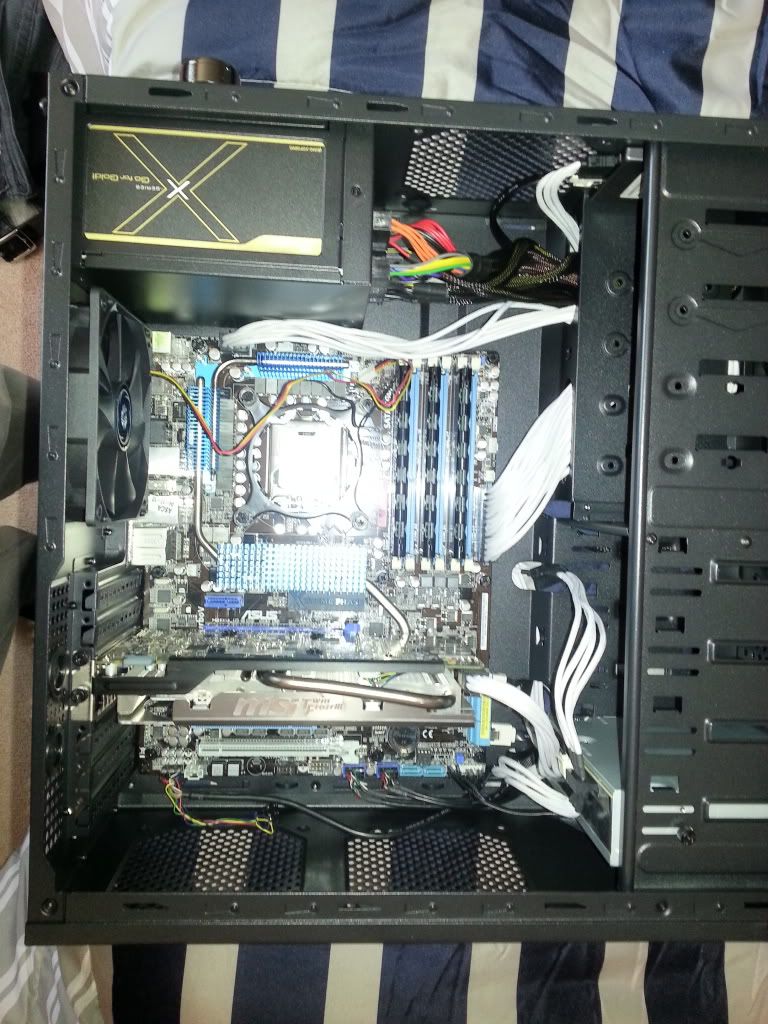 Psu and cables go in kinda a mess but I have F all for tools out here
Above AIO water cooler fits really nice super snug need a better pull fan but in time or whenever I walk to the post office to get the package with them in it haha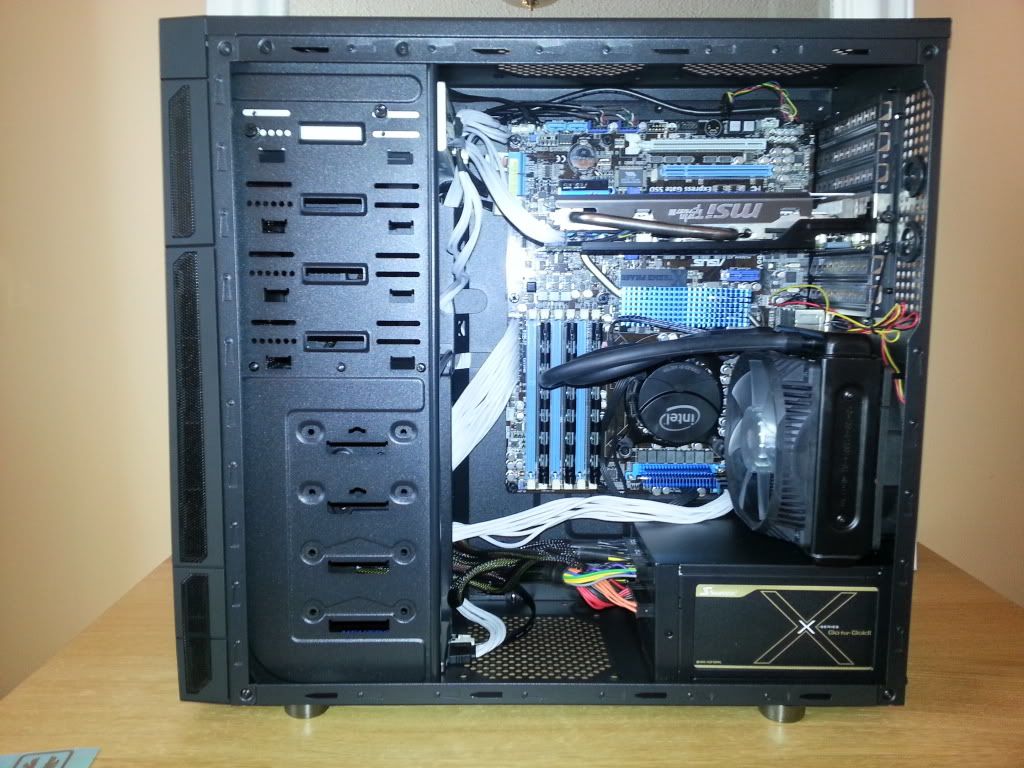 Above still no real cable management but in time that will change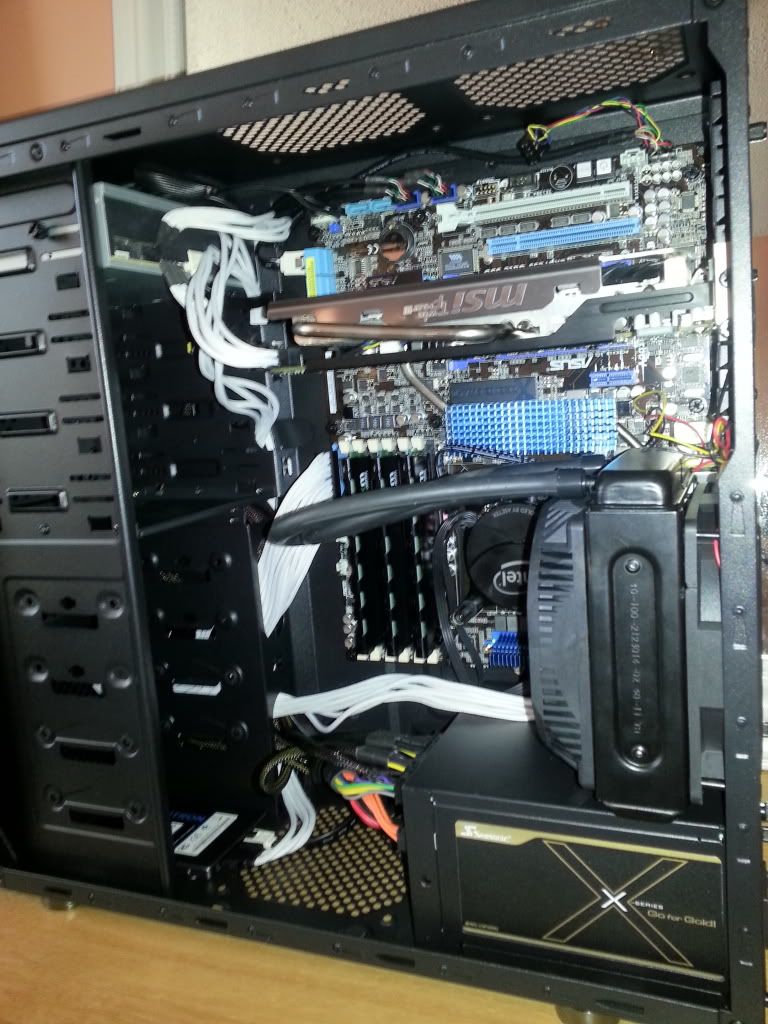 Above a new angle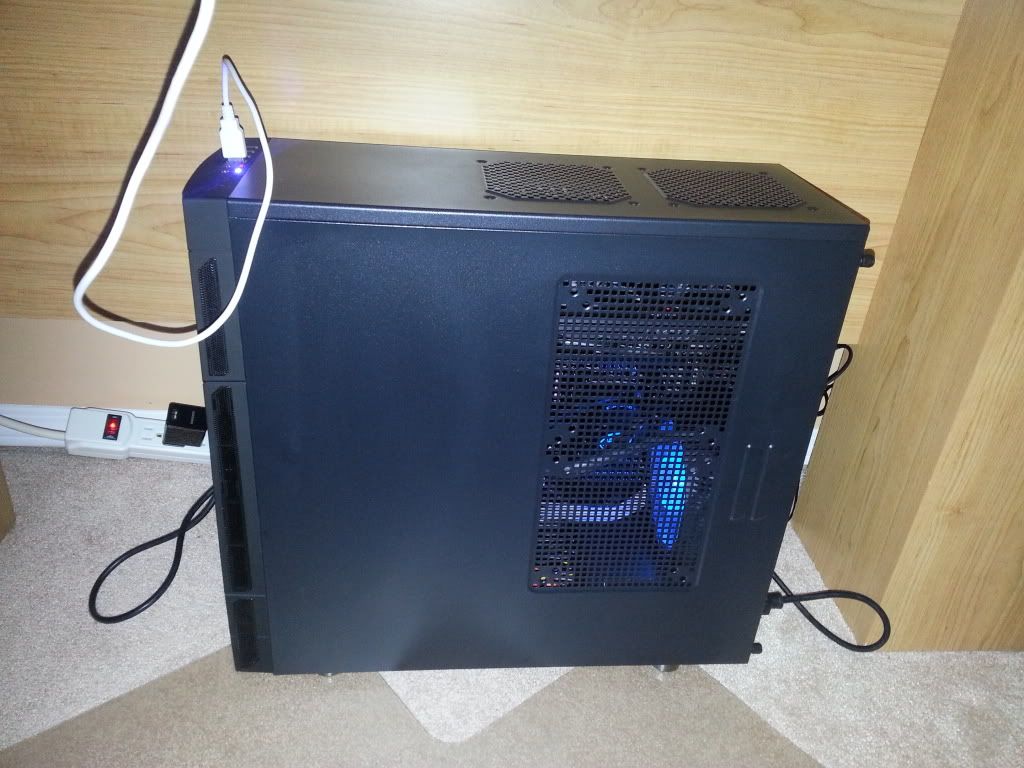 Above all up and going sadly the only fans in the whole system other then gpu are on that AIO
​
So all up and going got it clocked to 3.8ghz on the 920 and seems to be doing great peaked at 65c during benchmarks time to get back to gaming it has been to damn long

Small Updates on the main system

Thanks to
Pabz0r545 for the new fans in the system. Cant wait to Cut this case up give it a side window and mod the top to fit a 140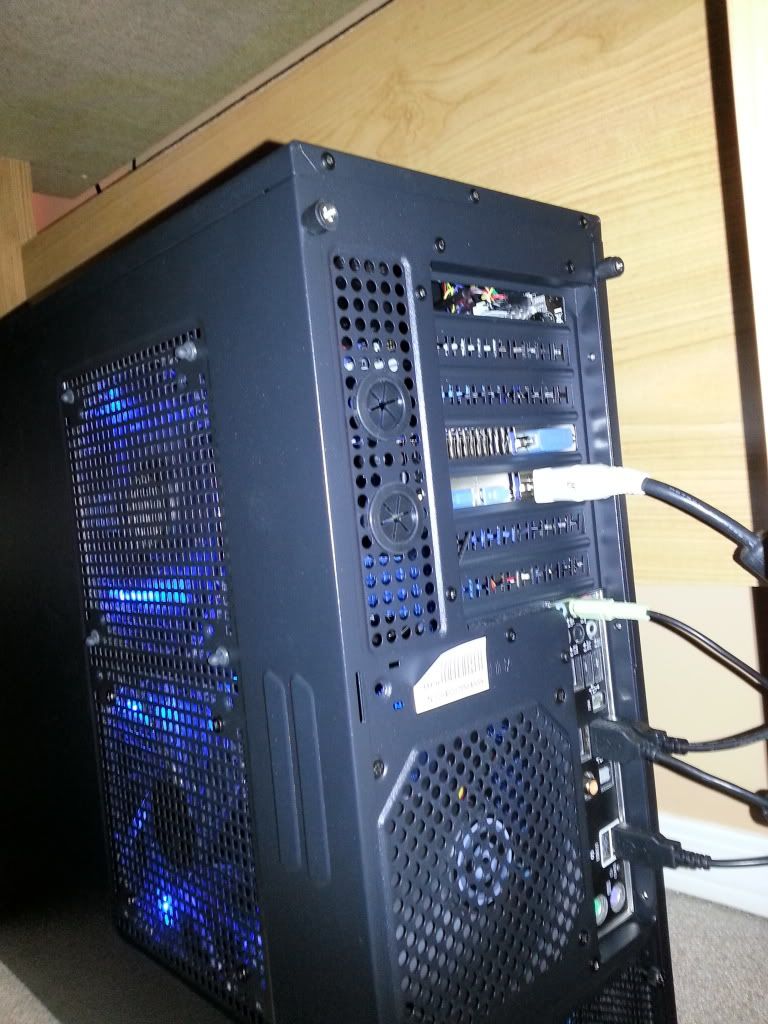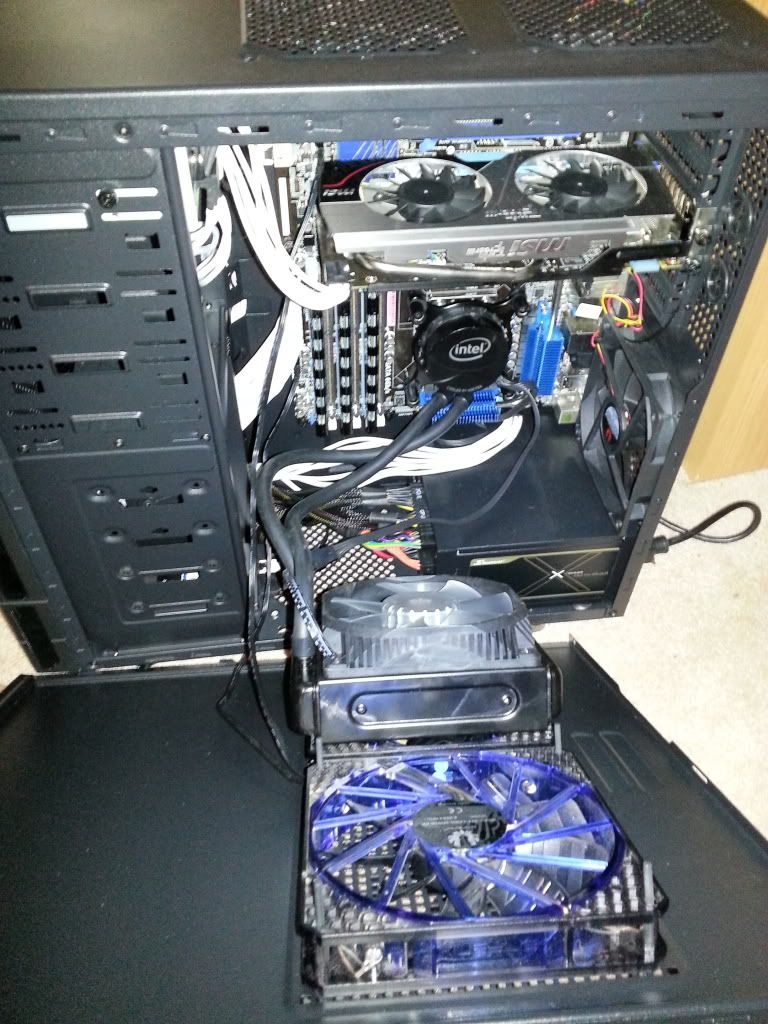 ​
Last edited: