My i7 920 idles at around 41 Degrees C no over clock just @ 2.67ghz,

It seems fine until you do a stress test. I used Prime95's sensor test and temperatures rise over 80 degrees. When it hits 90 I shut off the test because I feel its dangerous.

I'm using default fan from Intel and I used default thermal paste that was already on. When I push the fan with my hand gently towards to cpu, no difference in temperature so I am not sure but it doesnt seem like re-seating is the problem. I think the problem lies in the Bios because when i went to it , fan control was on manual and i switched to thermal but not much difference...I think I need to setup the bios properly but this was my first build and i do not know how to setup the bios. I have the x58 motherboard from xfx.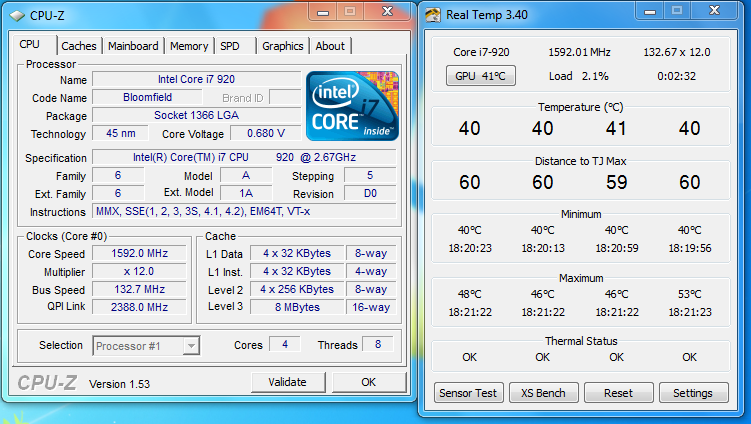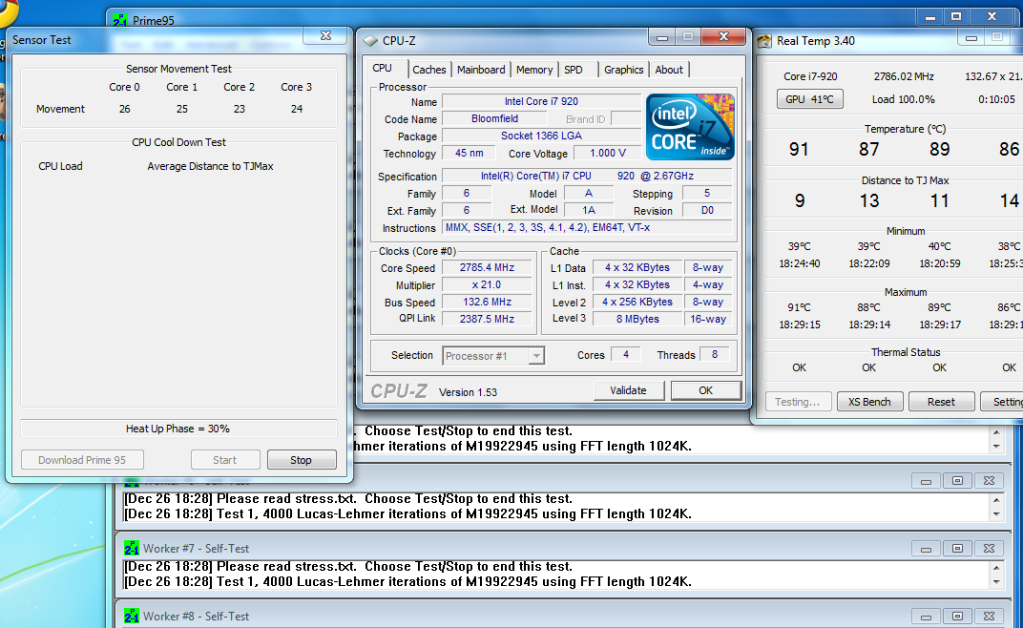 Edit: These temps are with Speed step, turbo mode, and C-state tech enabled. I do not even know what they are but I enabled them ( they were disabled by default) When I enabled I noticed lower idle temp but also higher load temp.

With it off I get idle 45 Degrees C and Load around 85 Degrees C
Last edited: