Joined

Aug 4, 2009
Messages

1,605
Location
My Maxtor Diamondmax 21 200GB IDE drive just kicked the bucket randomly. I took my PC apart to clean it and was running it open bench when it started on "fire" when I turned the PC on. A little component on the logic board was red hot, and it let out some white powder of some sort. It goes without saying the drive doesn't work anymore. What I want to know is....
A. Can I just replace the logic board? Or do you think it also resulted in a head crash?
B. What was the component that died exactly? (name? eg. capacitor, resistor...)
C. Anyone got a spare drive of the same, STM3200820A firmware 3.AAE
D. If it is toast, how do I go about data recovery? It's still in warranty but AFAIK they don't cover data recovery.
Here's a pic of the little bastard.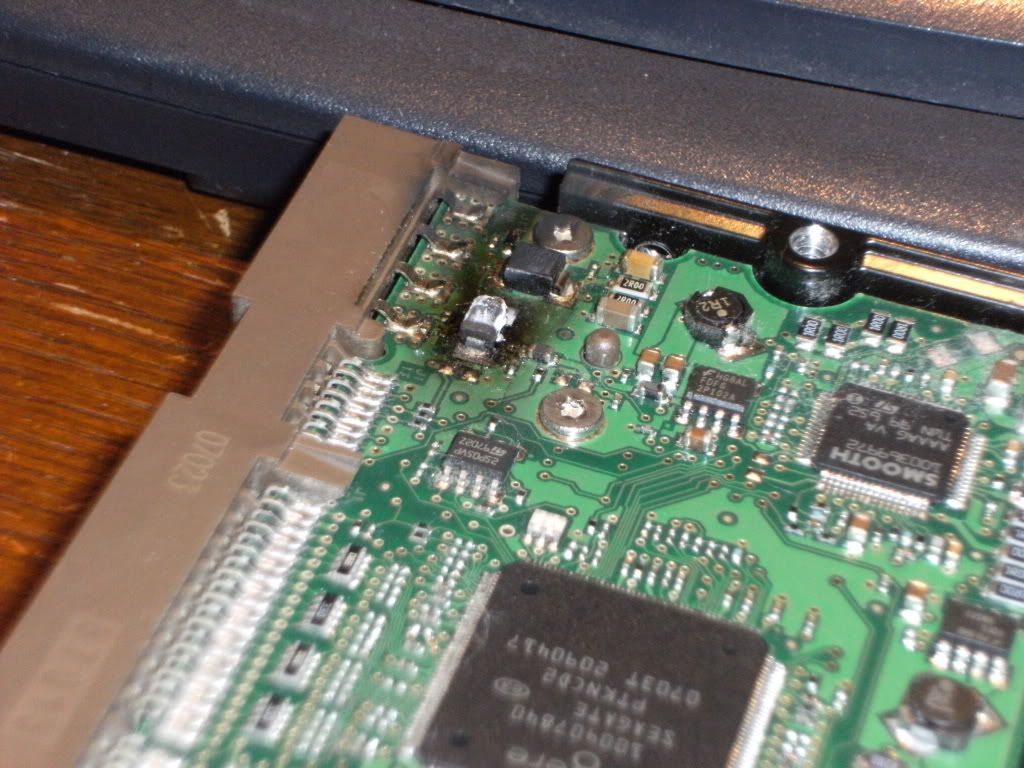 Damn you, damn you!!!! I was just about to back up the day before but after seeing it would take over 30 DVD's and I don't have any other HDD's I never have bothered. The only mission critical data on there are some pics, and some of my games would be nice.... I don't want to have to DL a lot all over again and I have also lost some of my game boxes, disks and keys.... anyone have any ideas?