Joined

Oct 22, 2009
Messages

29
Hey HWC'ers,
I have another SWEET GUITAR UP FOR TRADES!!..
HERE'S WHAT I'M LOOKING FOR NOW (UPDATED):
24" Monitor 1920x1200 with HDMI
Nvidia GTX 285's / 295's / 470's / 480's
ATi Radeon 4870x2's / 4890's / 5870's
Intel i5 680
Intel i7 965 / 975
8GB DDR3
300GB Velociraptor's
900Watt PSU Modular or Non
I've got a nice Double Neck DOT ON SHAFT "DOS" (Carparelli) Guitar of it's highest quality with Grade A Solid Mahogany Body with a Black Satin Maple Quilted Top along with Solid Mohagany Neck with Rosewood Fingerboard on both 12-String Neck and 6 String Neck along with mother of pearl and abalone vine inlays on both necks the rainbow shell stuff 24 fretted Neck that are "SET NECKS".. (NOT BOLTED)..meaning the neck in one with the body resonating the tone much better.. which is SOLID! all done up with nickle hardware and tuners.. with amazing sustain, action and playability.. this guitar is just intense for both 12 String and 6 String Guitarist.. all handwound humbuckers with good sustain and warm tone.. it's a pure head turner.. paid over $1800+ and comes with a fitted DOS Case.. the guitar is in
MINT CONDITION
...
THIS IS FOR LOCAL DEALS ONLY.. NO SHIPPING... BUYER MUST PICK UP.
LOCATED AT KEELE & HWY 401 (NORTH YORK/TORONTO)
ACTUAL PICS.. THANK YOU
ANY QUESTIONS OR COMMENTS Post Below or PM.. THANKS AGAIN.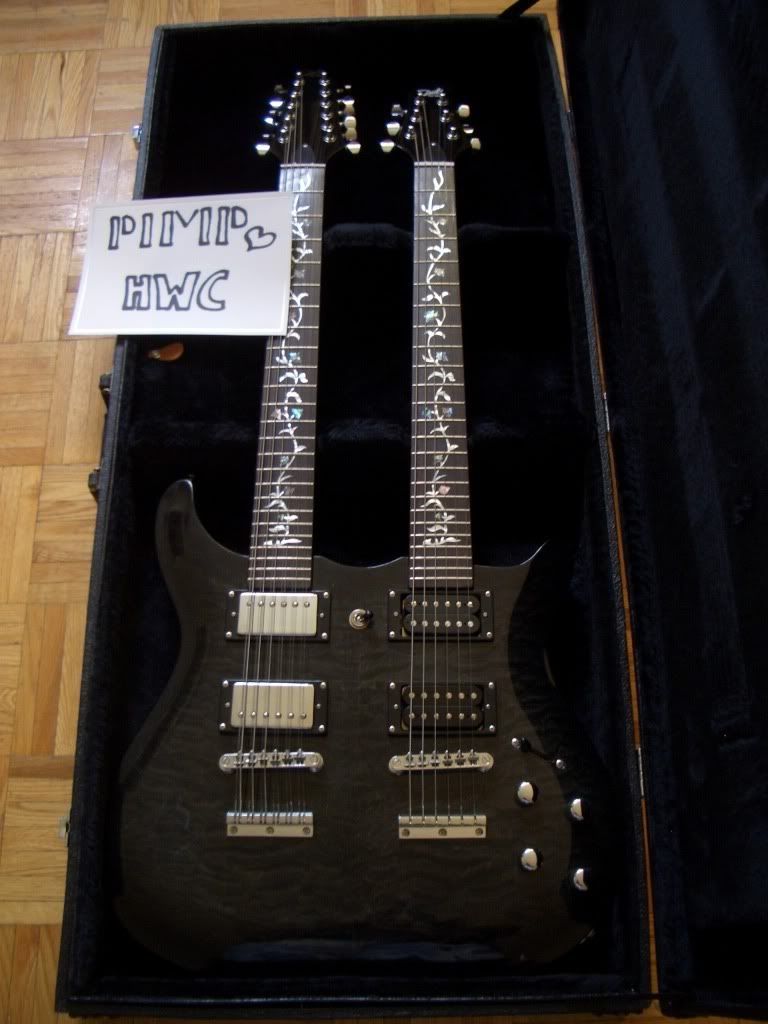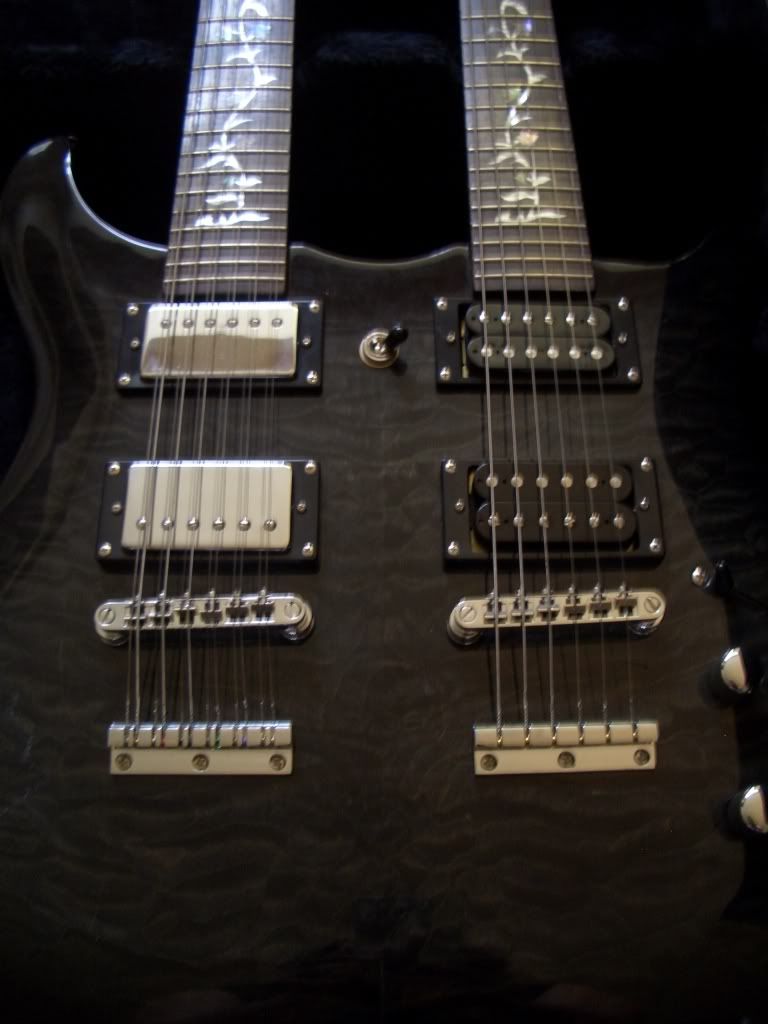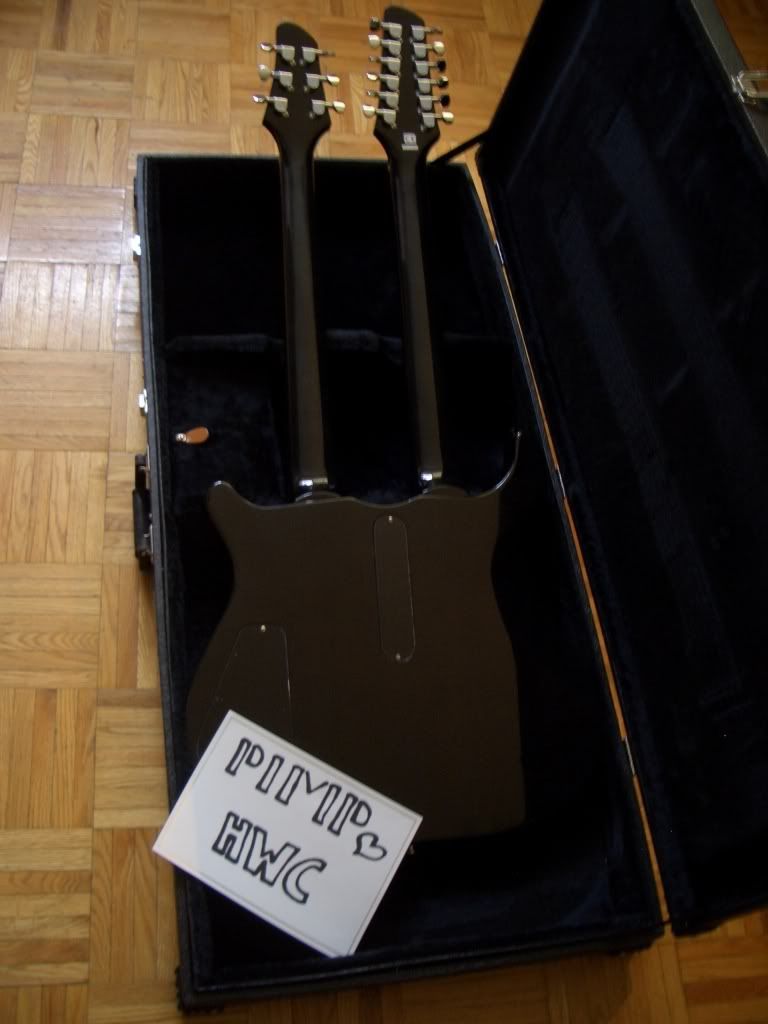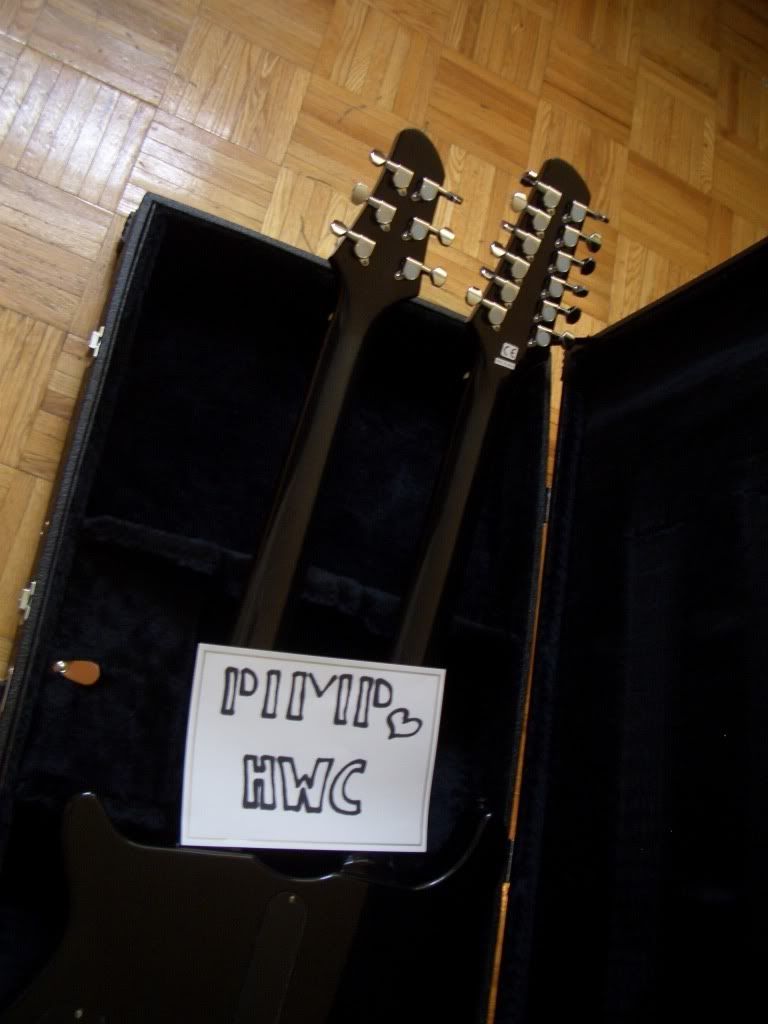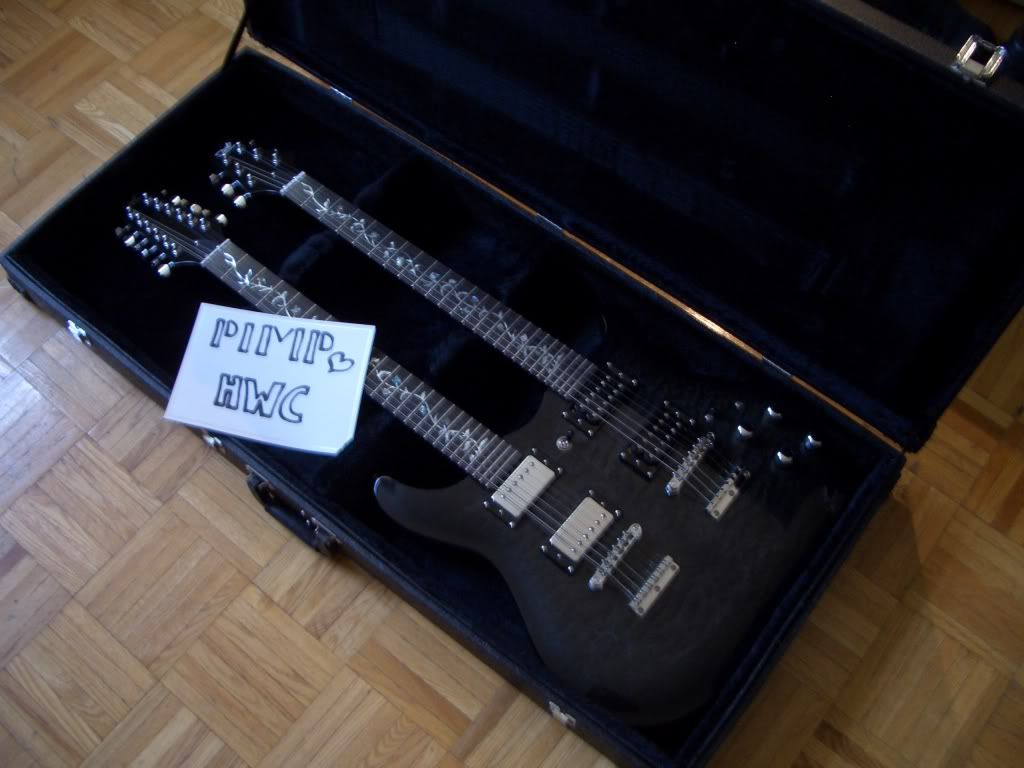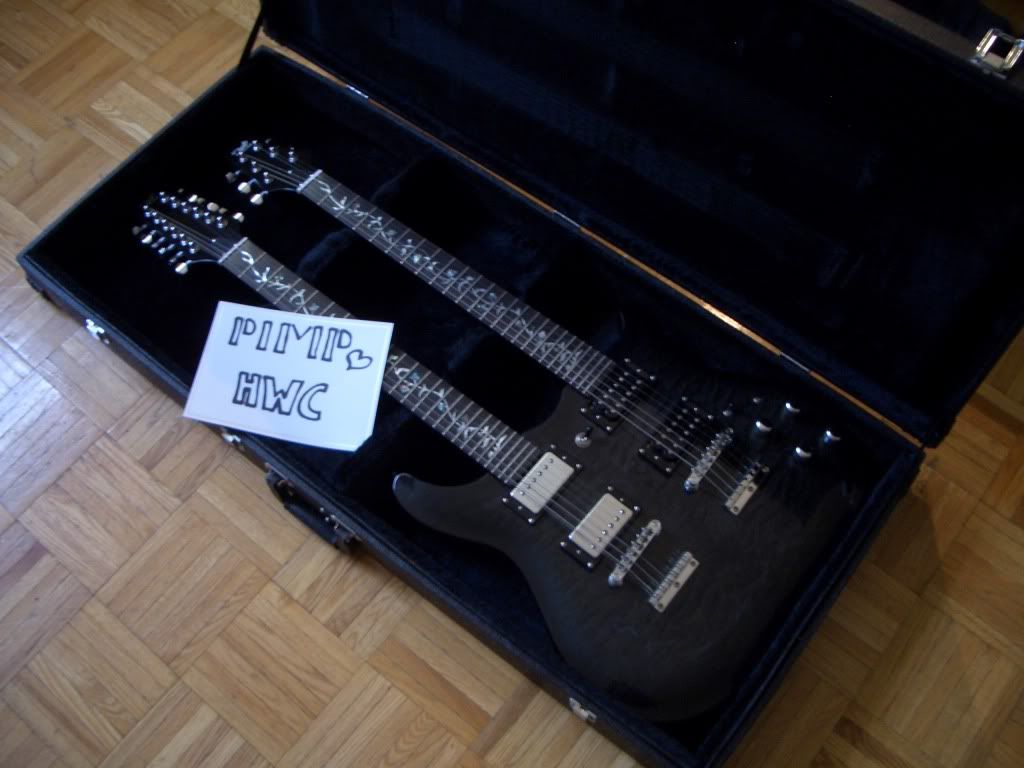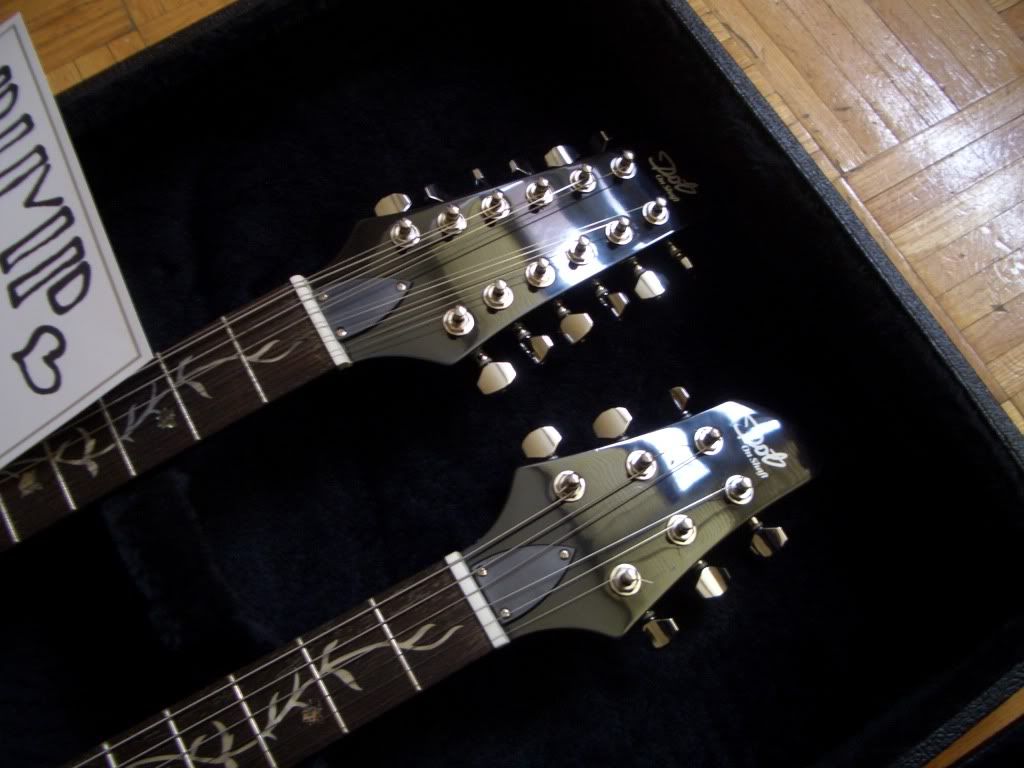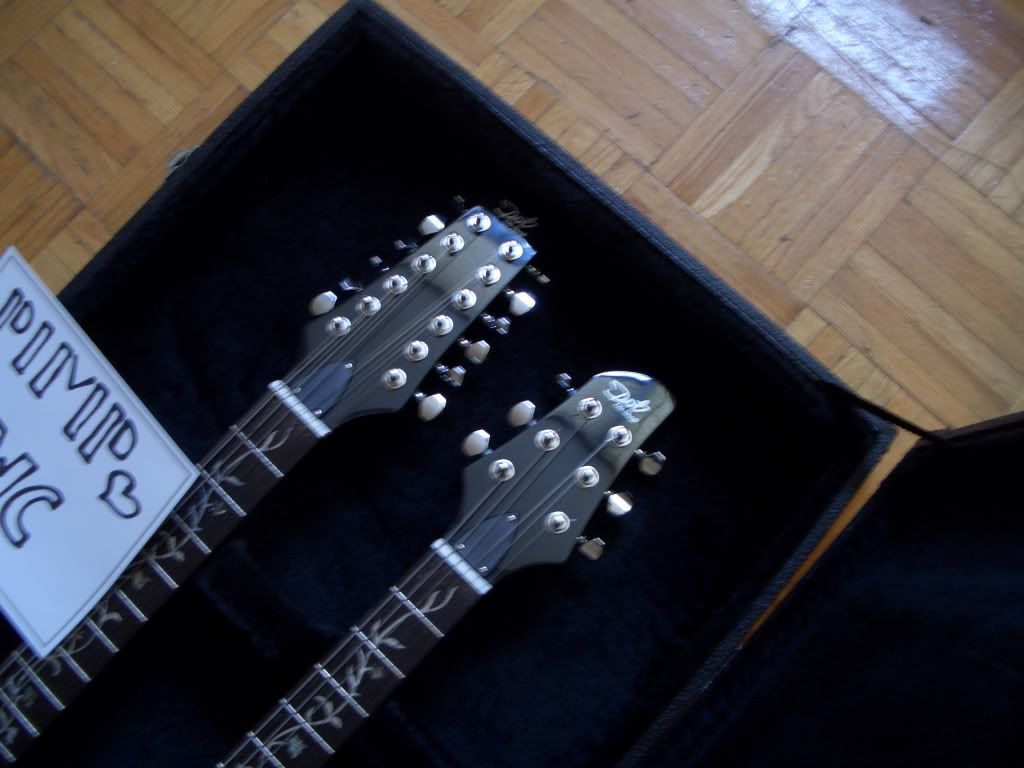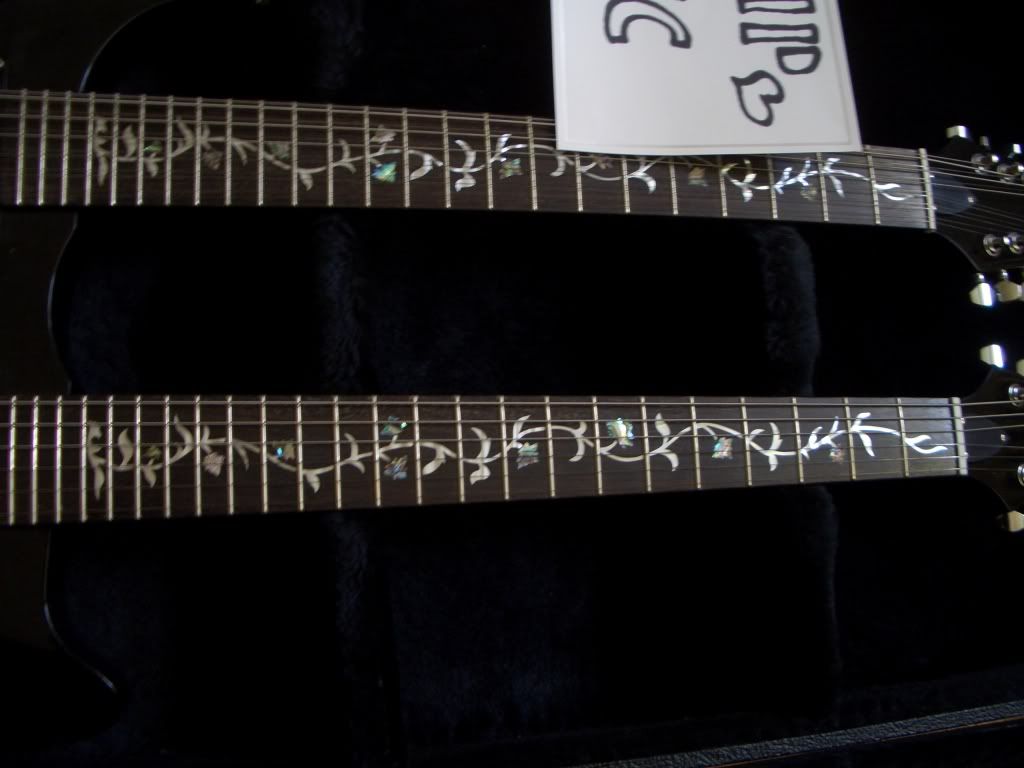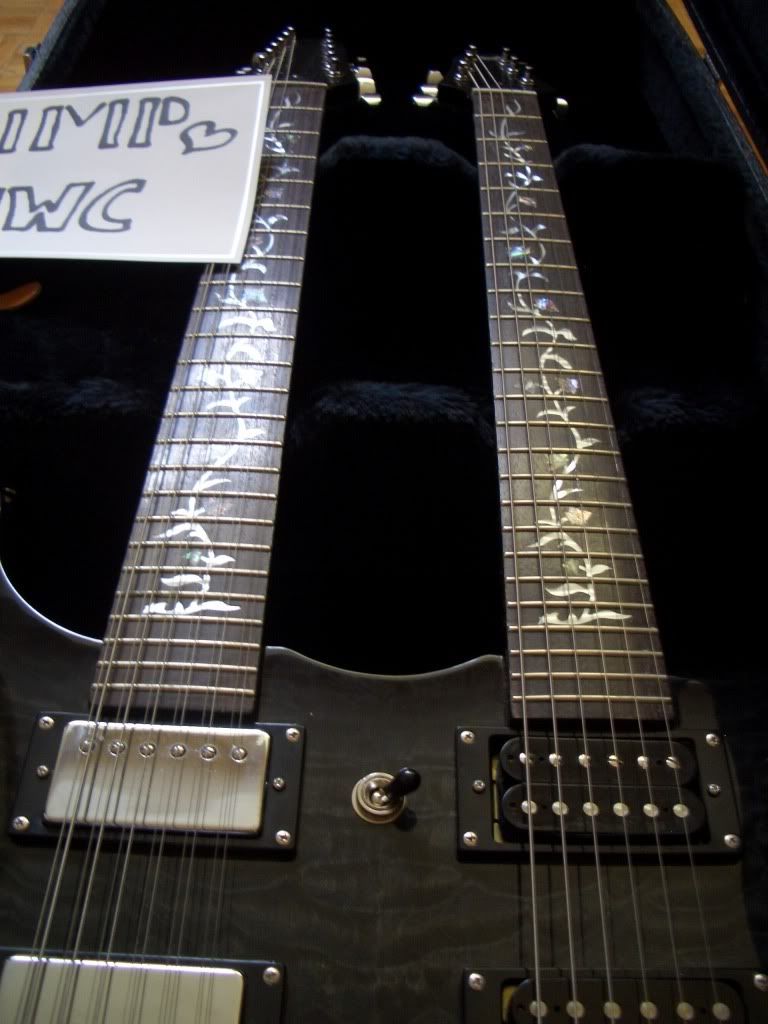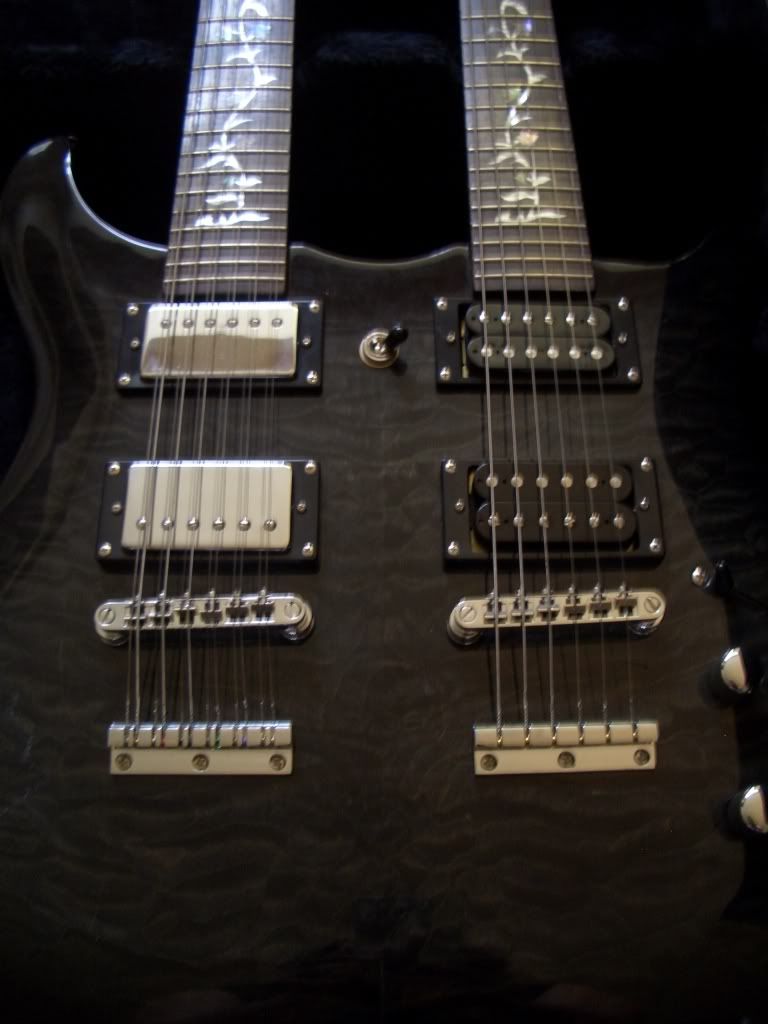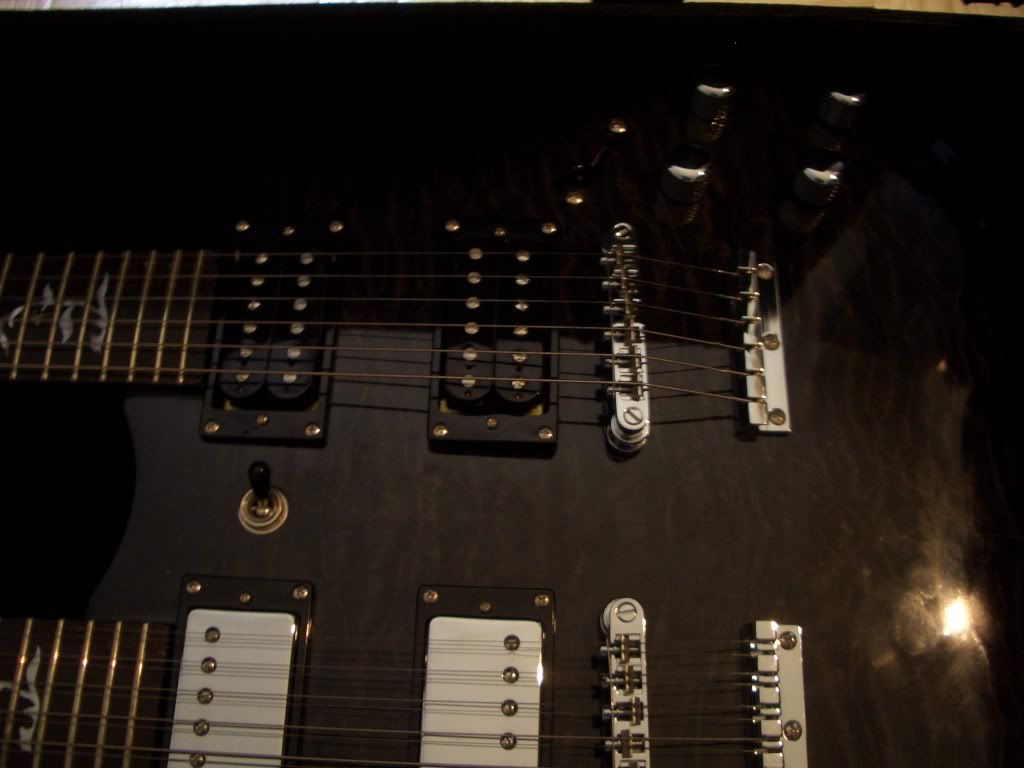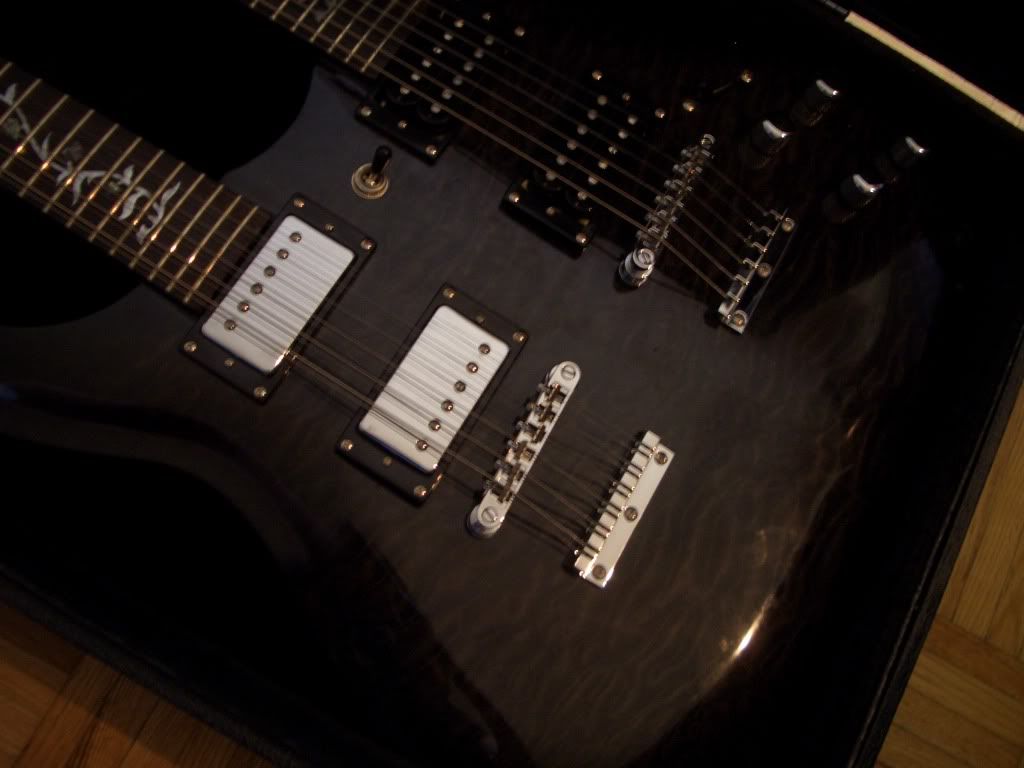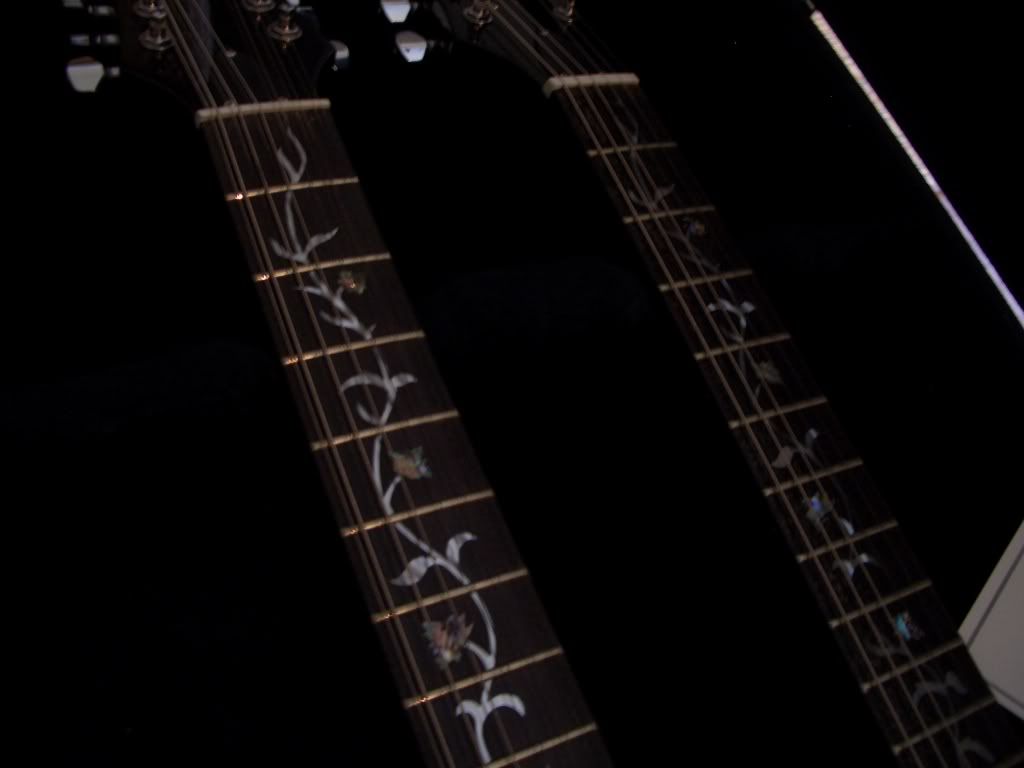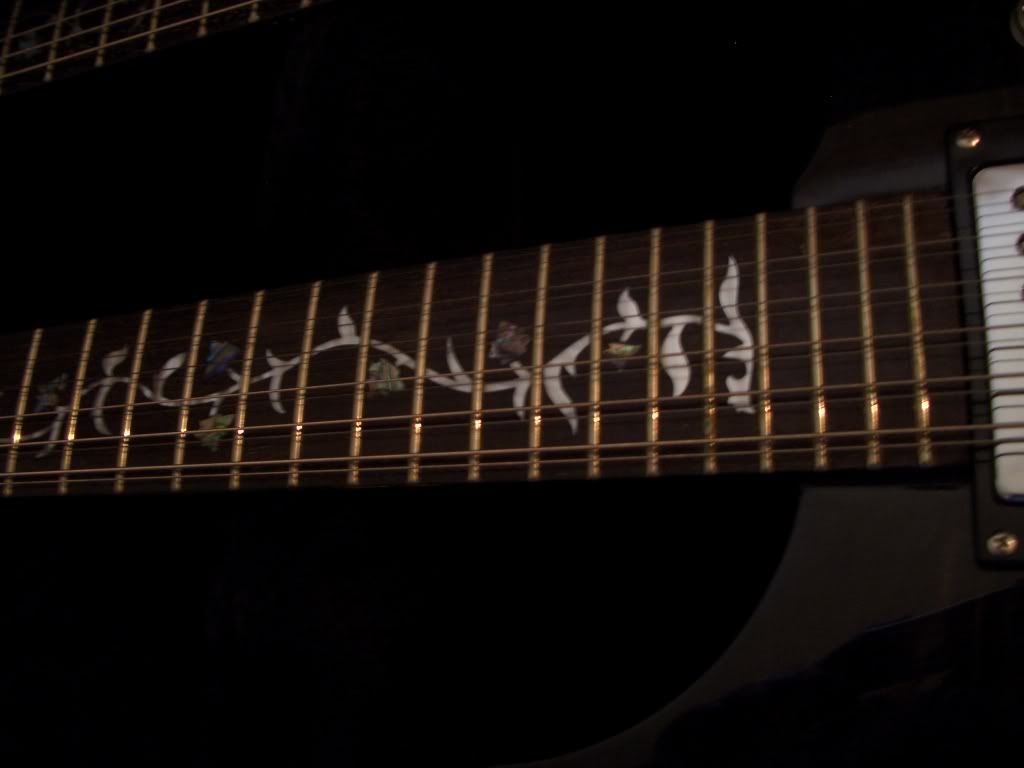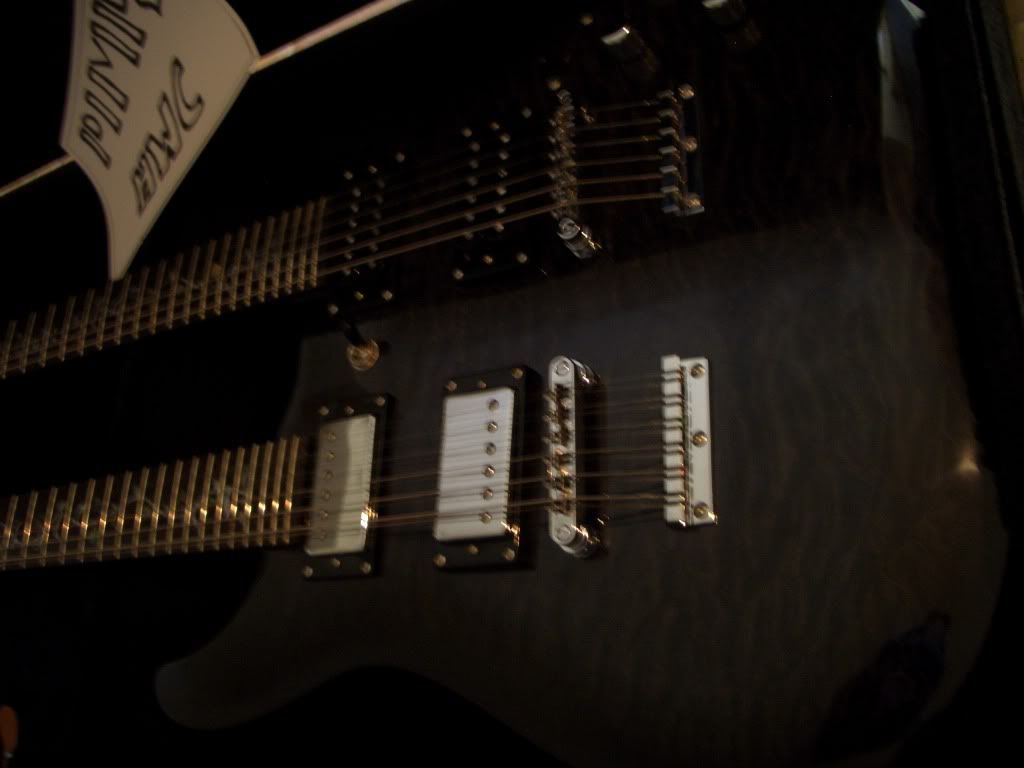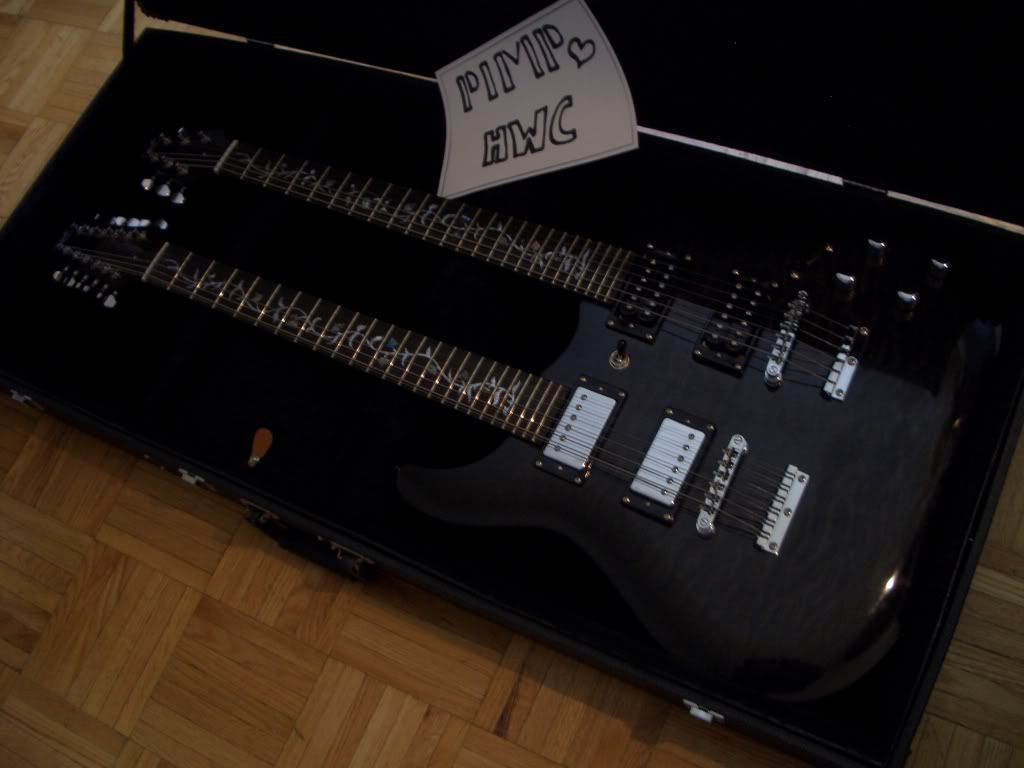 Last edited: