SO in the Next Few weeks I will be building a Home File Server Using the following:
Parts I have and Or were Given:
ABMX 1U Rack mount Server Chassis
Intel P4 Prescott 3.0ghz
1GB Ram 2 x 512mb PC 3200 DDR400
Coolermaster HYPER 212
4x D 640GB Black HDD (Raid 5)
[FONT=Verdana, Arial, Helvetica, sans-serif]
Coolermaster STB-3T4-E3 3X5.25IN to 4X3.5IN Drive Bay Converter
[/FONT]
1x Kingston 64GB SSD (OS, Server 2003?)
PSU (server PSU, or Dell 350W ATX PSU)
PCI Riser Card
Need:
Raid Card (something similar to the Promise TX 4310) Im looking for donations and or a low cost Raid card.
My goal is to modify the top cover to accommodate the Hyper 212+, kinda like a hot rods engine / blower poking through.
Since the case only holds 2 HDD's , I bought the Coolermaster Hard drive converter, it holds 4 HDD's, and i can modify the top of the server chassis so this peeks through the top as well or simply attaches to the top of the cover. ( i should mention i will not be rack mounting this)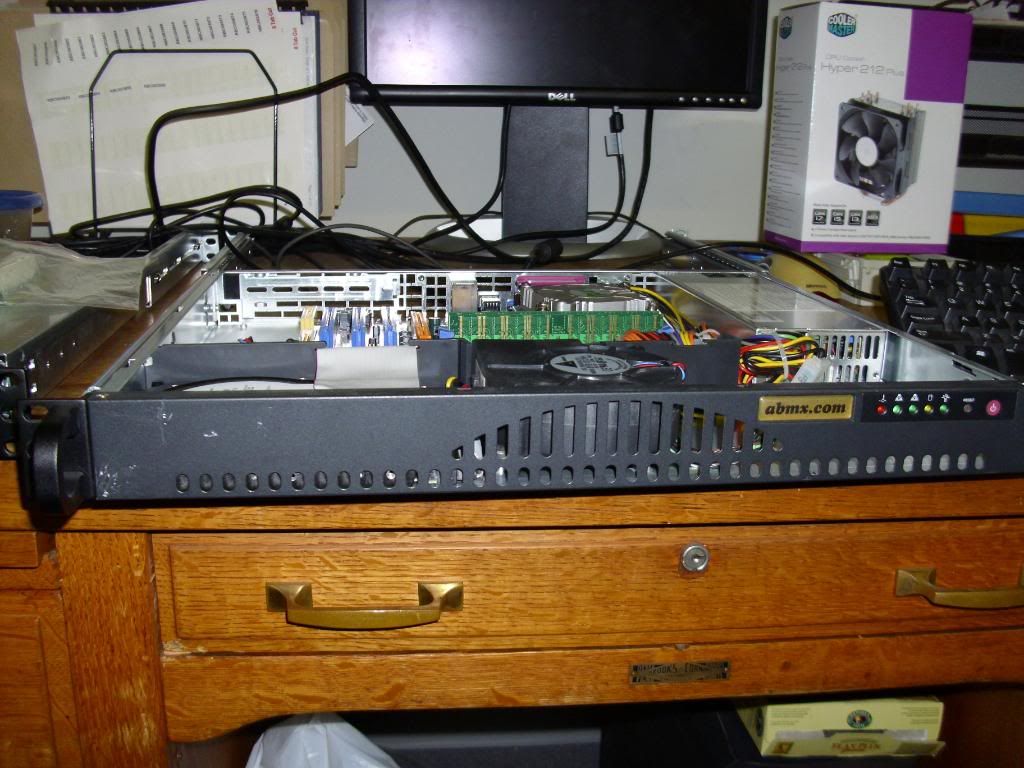 Updated Photos, I removed the Stock Heat Sink And fitted the Hyper 212+ so i can measure the cover for the cuts needed, also removed the Jet Engine Front intake fan. Marked the Cover for where i need to make cuts (Hole allowing for the cover to be slid on and off)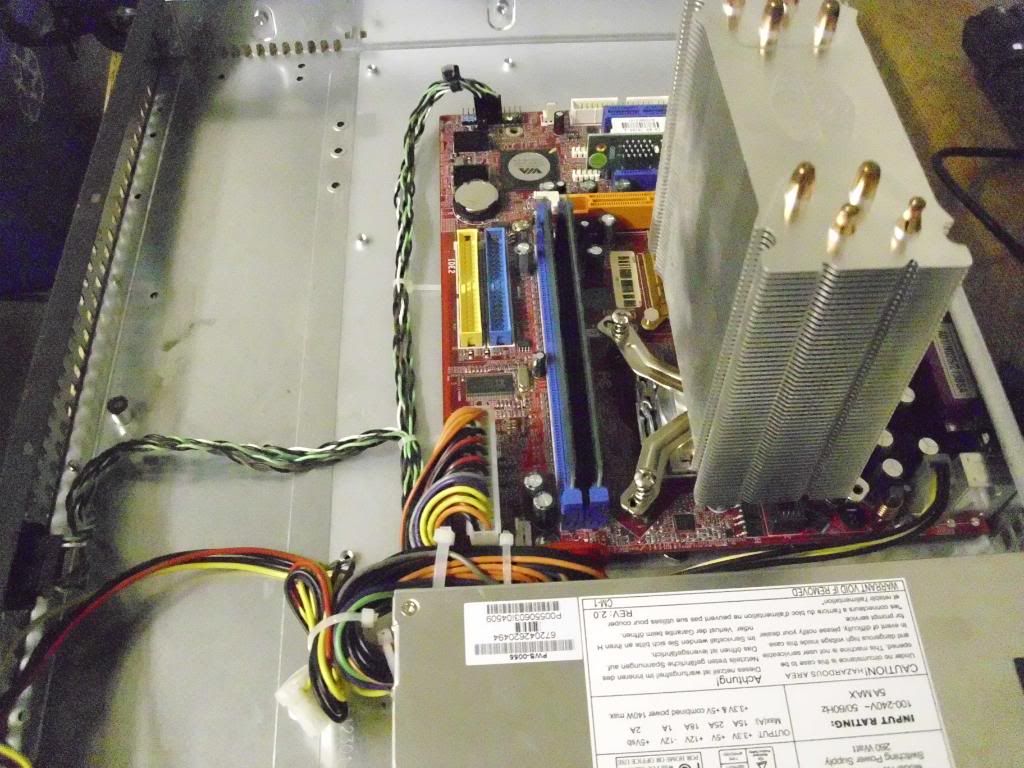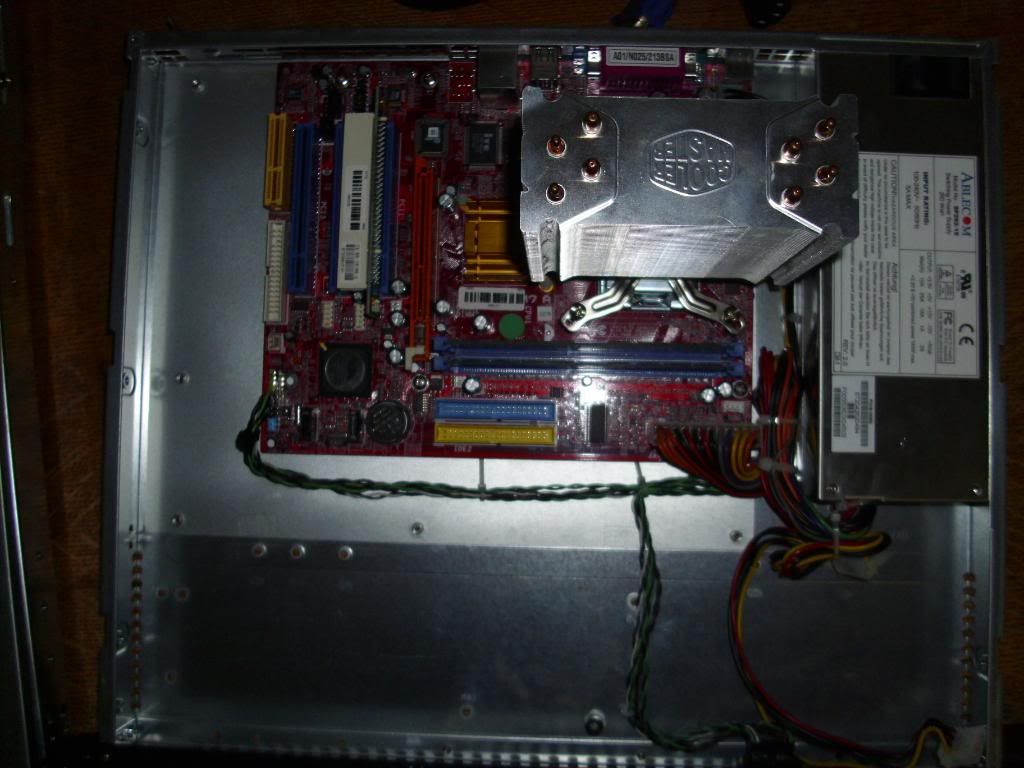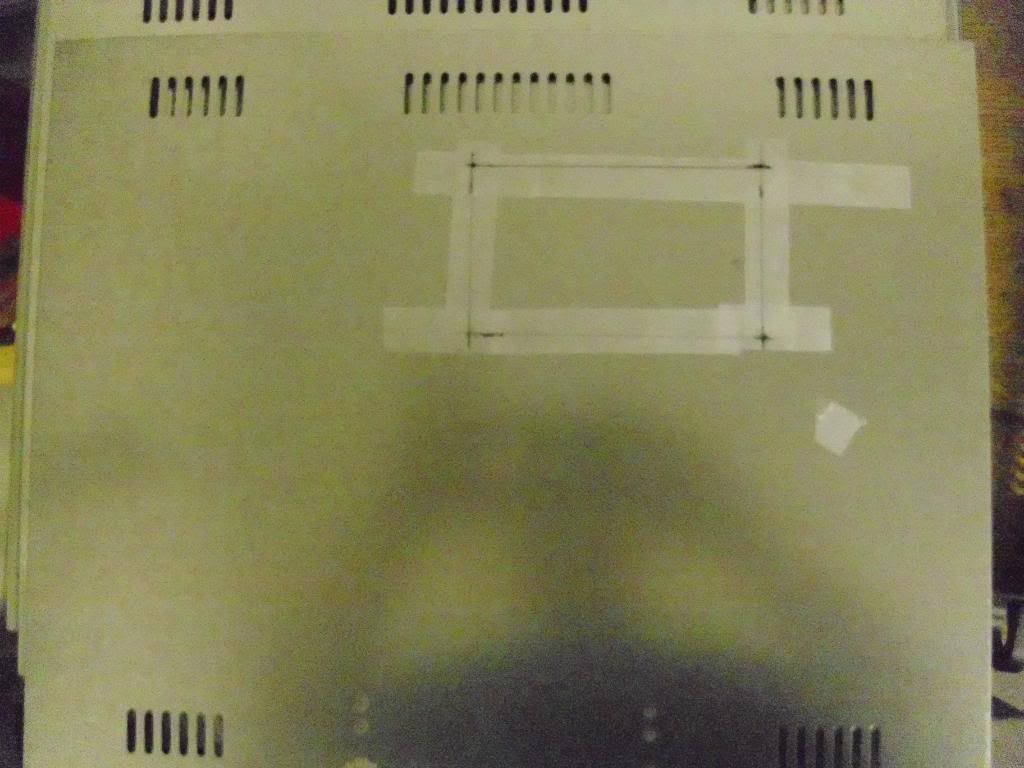 Last edited: