Joined

Feb 19, 2008
Messages

6,520
Location
Hi guys
Ive posted this over on ROG ASus but no help there really.
Just want to get some opinions whether I should be consideirng RMA'ing this Mobo or just live with the glitch...
When I change all of my OC paramters F10 and reboot the Motherboard doesnt indicate the new Frequency and Core Ratio (Multiplier) under the Hardware Monitor section to the right on the BIOS screen.
The Temperature....DRAM Frequency....Core Voltage...DRAM Voltage.... all display correctly,
BUT the Frequency ALWAYS stays at 3600 Mhz and Core Ratio at X36..
..
Once yesterday while playing around with OC settings it actually came up showing Frequency 5000 Mhz and Core Ratio x50 ....but cant repeat this...
In the BIOS under CPU Power Settings there is an option to change CPU Power at BIOS Boot (eureka I found the setting).
BUT...If I change this setting to "Battery" then reboot...yes the Frequency displayed will be 800 Mhz and Core Ratio x8.....but any other setting in there whether Boost Performance or Regular Performance without Boost will always only display Frequency 3600 Mhz and Core Ratio x36....
As said...once in Windows OC Frequency is correct looking CPUID....but is my Board / BIOS working as it should?
See attached pic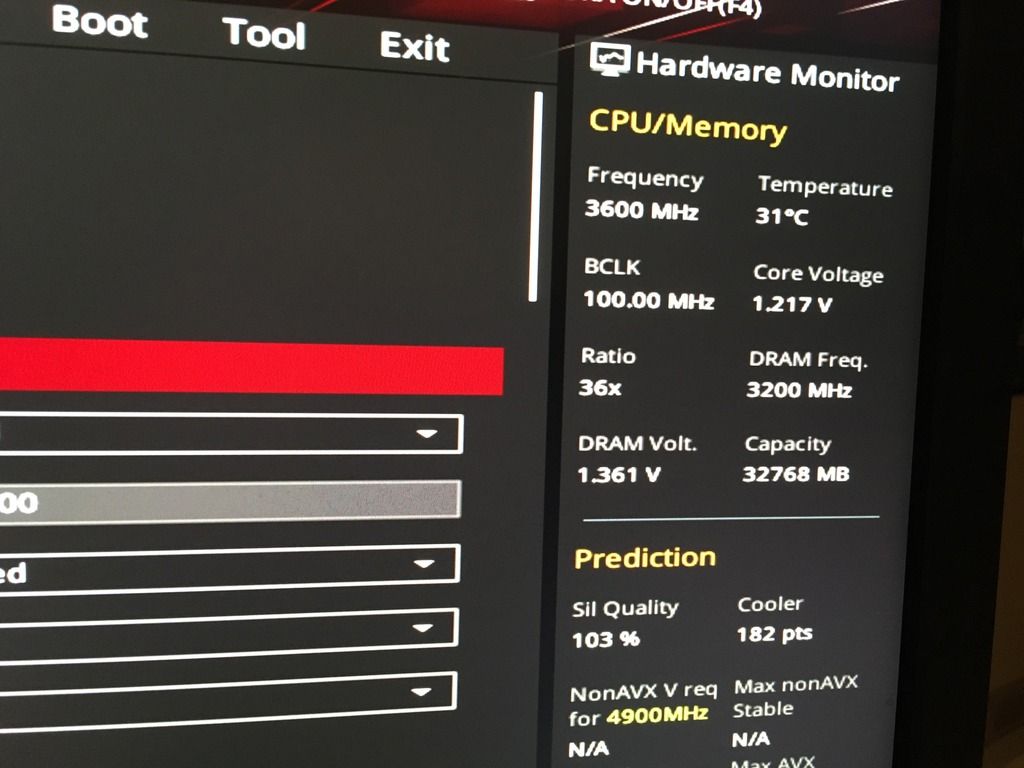 Yes have tried resetting BIOS to Default and Re-Flashing BIOS to 0602.....none of this makes a difference...
Frequency in BIOS 3600 Mhz and Core Ratio x36 no matter what OC settings I apply save and reboot........
Couple of more Screen Shots...you can see I am booted to 5.1 Ghz and Turbo Performance Enabled .....BUT look at Frequency and Core Ratio stuck at 3600 Mhz and x36..
The only thing that changes is when I select Battery Mode....Frequency will post at 800 Mhz and Core Ratio x8.....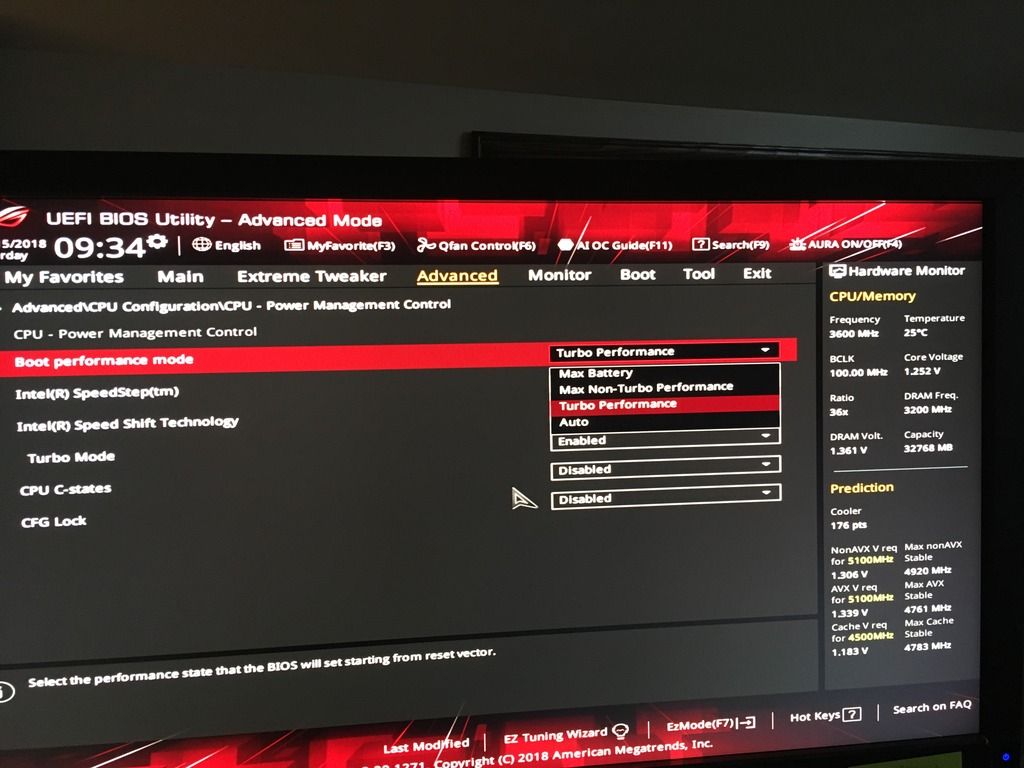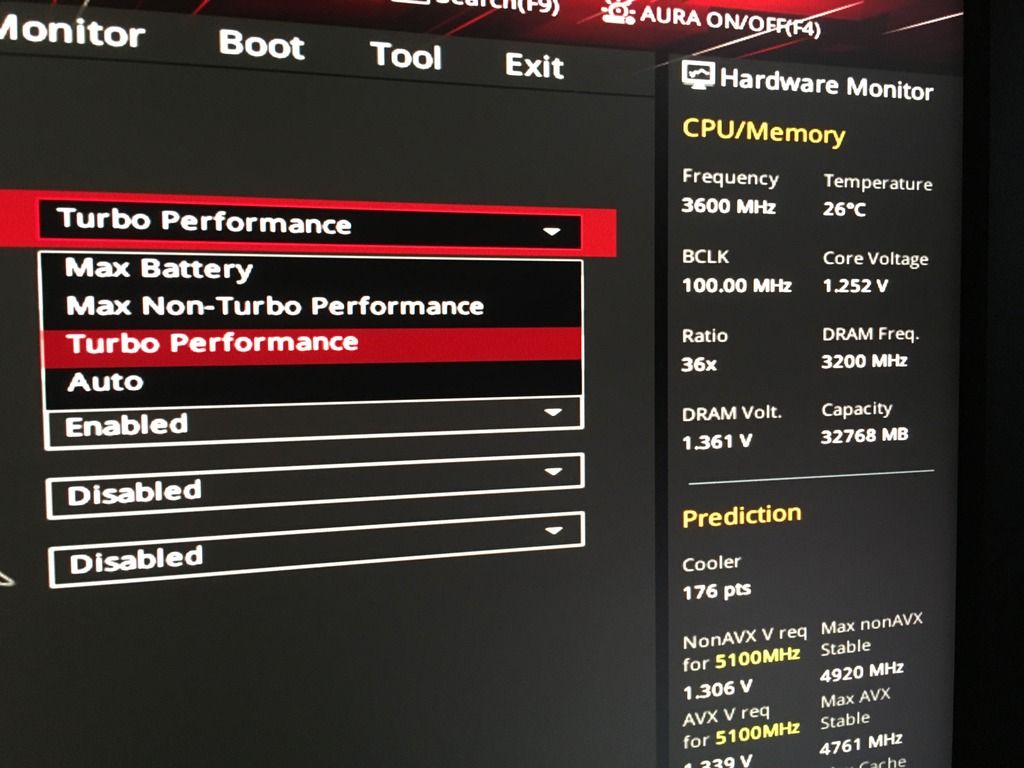 Is this worthy of an RMA...? Kind of odd if things are working as should be at the UEFI / BIOS Level ....
SOLVED:
After a few hours of becoming intimate with my BIOS....the culprit is:
- "Inter Speed shift Technology" - if this is set to "disabled" and save / exit boot back into BIOS HW Monitor will show Frequency 3600 Mhx and Core Ratio x36
- "Intel Speed shift Technology" - set to either Auto or Enabled and Frequency will show as what I set 5000 Mhz and Core ratio x 50
I would be interested to see if anyone else can re-produce this by "disabling" Intel Speed Shift Technology" .....?
I have tried Resets and Cold Boots and all works fine now provided I leave Intel Speed Shift Technology to Enabled or Auto...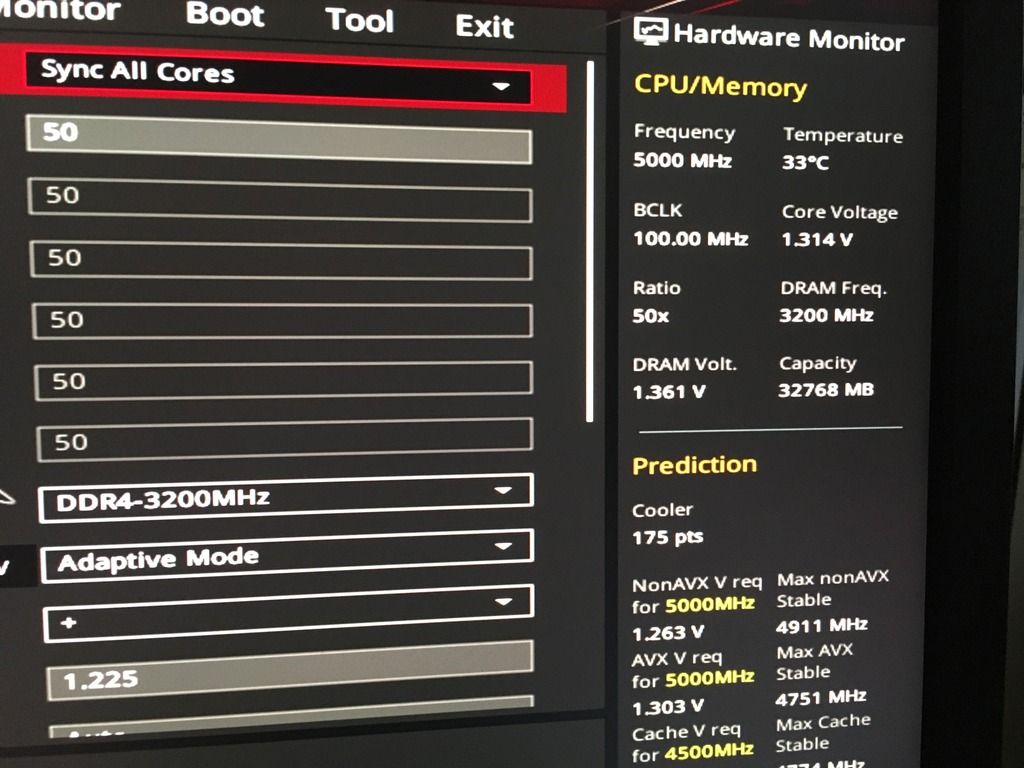 Last edited: