Joined

Sep 6, 2007
Messages

6
Location
Well, as a first post I guess I'll show off my computer guts.
I just recently bought a new gpu cooler for my comp to replace the stock one on my 8800gtx.
Here we go...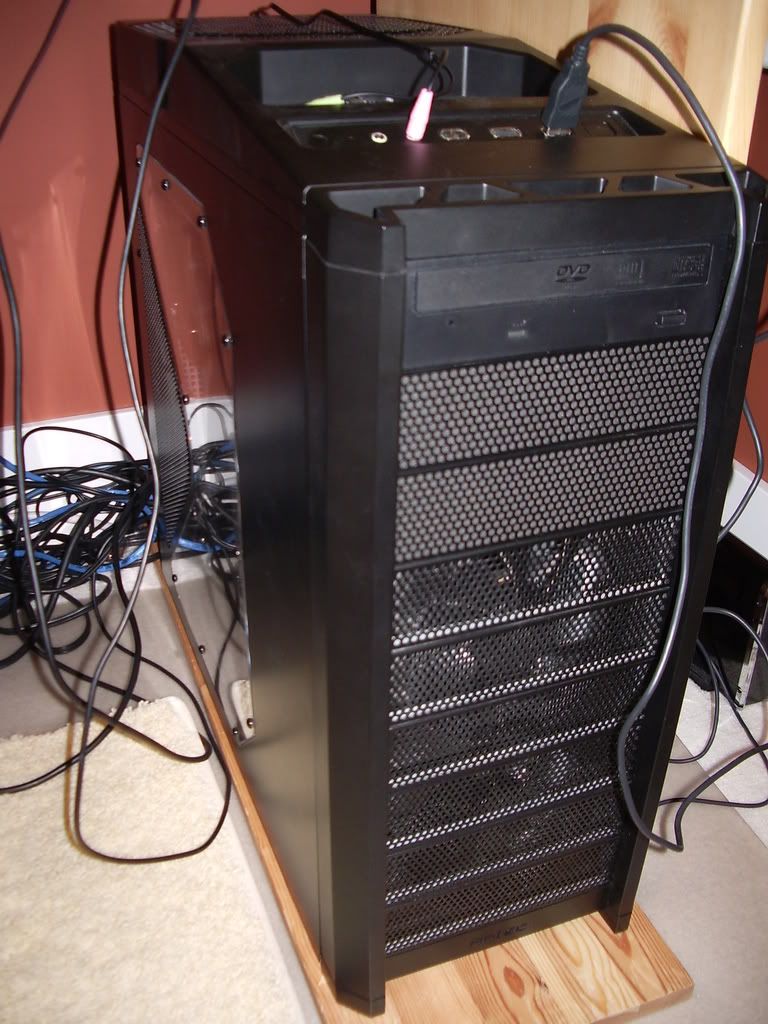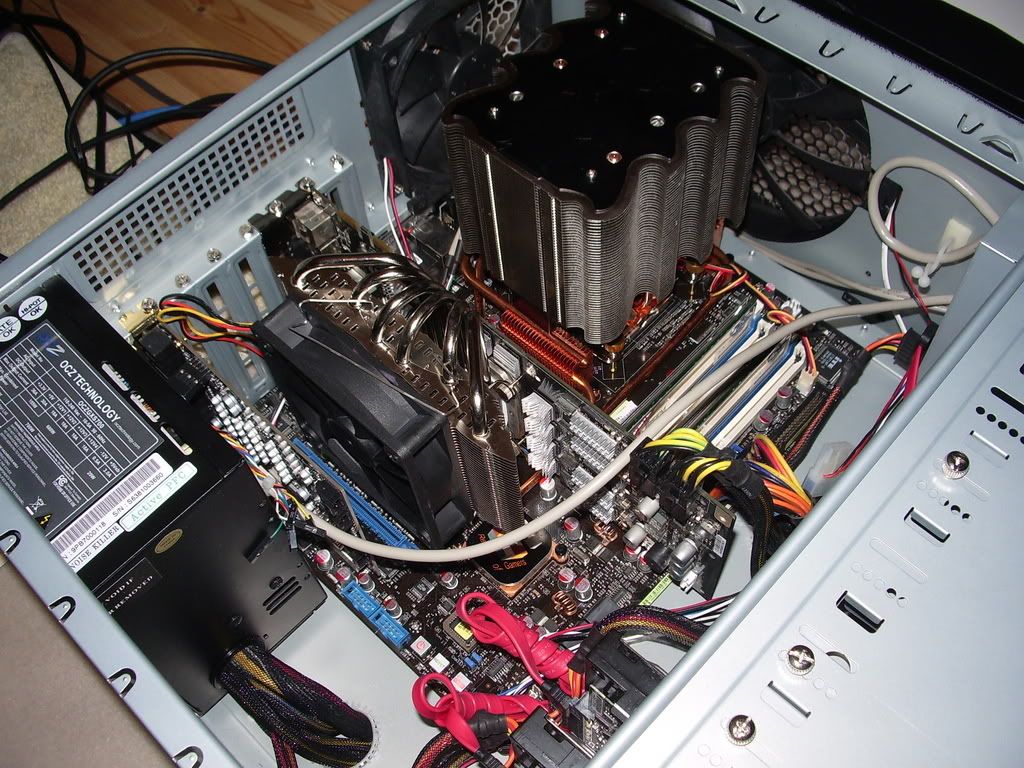 Initially when I got the case, I thought it was awesome, great airflow and all, but I soon realized that cable management in this case was pretty bad without a modular power supply.
With the help of enaberif, we ended up modding the case slightly by drilling 3 holes in the backplate. That way I was able to feed the cables I need behind the backplate and make it easier to manage the cables.