Joined

Jan 14, 2016
Messages

15
I have an MSI GTX 1080 Sea Hawk EK X with original box. It is equipped with an EK waterblock from the factory. I am interested in a trade for a 5700 XT with waterblock. I would also consider trading for a reference 5700 XT plus enough cash to put towards a waterblock for it.
I have barely used the card. I bought it here on HWC in 2018, used it briefly to make sure it worked well then set it aside for a build that I never got around to finishing. It sounds like performance is very similar to the 5700XT but I've always been more of an AMD fan... I haven't overclocked it, and the seller said that he hadn't overclocked or even used it much.
When replying, please let me know the brand/model of your GPU and block, whether you have the original boxes, was the card overclocked (if so what results), whether it was used with dye.
I'm located near Halifax (B3E 1G8).
** EDIT ** Note that the first site that I checked showed that the 5700 XT and GTX 1080 were very close in performance (
https://gpu.userbenchmark.com/Compare/Nvidia-GTX-1080-vs-AMD-RX-5700-XT/3603vs4045
), but some others apparently show the 5700 XT as being faster. Also there are reportedly some 5700 XT driver issues, but if you have a card to trade then you are in a better position to comment on that than I am.
Here is a link: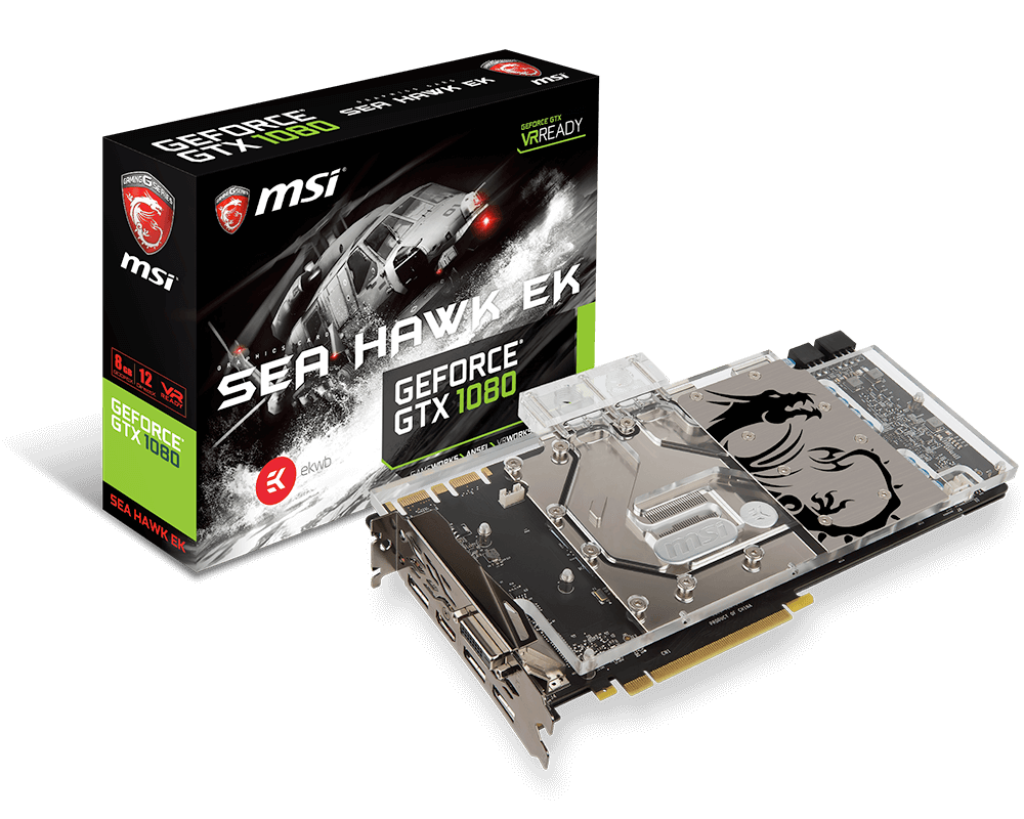 GeForce GTX 1080 SEA HAWK EK X | Graphics card - The world leader in display performance | MSI Canada
ca.msi.com
Last edited: