Joined

Aug 11, 2007
Messages

12
Location
Well here it is, haven't got much of a chance to push it yet, just a little Bioshock, MOH:Airbourne, and STALKER. Not a hickup yet
I plan to overclock this as hard as i can push it, but im gonna run it for a week or so first. I'll post my OC results as they come, but so far my temps are well in check, 25 degrees on CPU!
CPU: Intel C2D e6750 2.66GHz @ ???
Cooler: Zalman CNPS9700
Motherboard: Gigabyte GA965P - DS3 (Rev 3.3)
BIOS: F12
Graphics Card: BFG nVidia 8800GTS 640MB
Memory: 4 x DDR2 PC2-6400 Crucial Ballistix
Hard Drive: WD 500GB SATA3 (100GB for Win/Apps, 400GB for games/music) WD 120GB SATA3 hotswap bay
Power Supply: Zalman ZM600-HP 600w
Display: Hyundai L90D+, LG Flatron 1952TX (secondary)
Case: Silverstone Kublai KL02
Operating System: Microsoft Windows Vista Home Premium 64bit
Front View - very similar to the Antec 900 minus the godey blue fans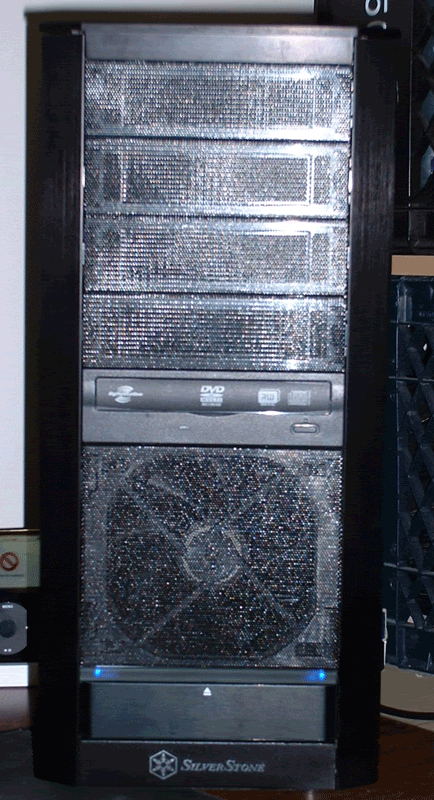 Front (with hood open) - here you can clearly see the hotswapable hard drive cages, and the wireless connection for the front 120mm, very slick!
Side View - cleaned up my nasty SATA cabling, I'm kinda annoyed that gigabyte put the front plannel audio hookups between the CPU and PCI-e right at the back of the board
Yes i know my heatsink is a little crooked, I had read in reviews that the 9700 was sharp and people whined about cutting themselves on it, well I bleed everytime I touched that thing.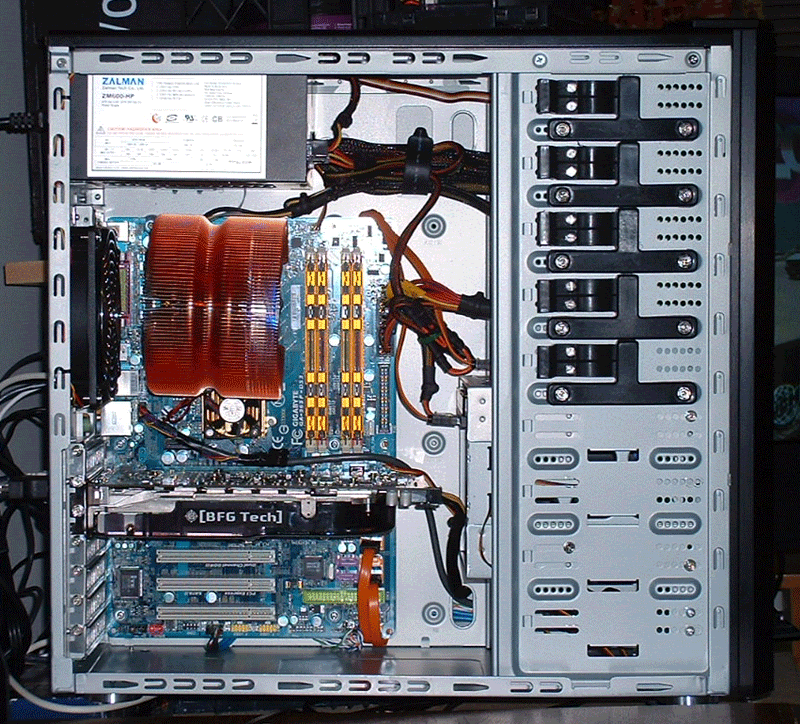 and last, here is a pic of my dual monitor setup (I used to play alot of wow and dual monitors is godly for it! its still nice to have IRC running as I play DoD/CS)
Last edited: