Joined

May 7, 2008
Messages

1,960
Location
Can you guys tell me if my settings look right?
Parts are as per signature... I'm at 3.8GHz and seems to be fully stable to me ( I have load tested for an hour) and play games and everything no problem so it seems good to me. My temps also don't read past low to mid 50's in coretemp or realtemp.. And look at my BIOS temps... wtf?
However, my voltages are wacked in the BIOS, I don't believe them at ALL. They're so messed up that my PC shouldn't be running if they were actually what this says it is, so I have been ignoring it. I read about a P6T deluxe user who also had wacked voltages, and he swapped his PSU and it changed nothing, so I'm going to ignore it. PCP&C Silencer 750w and my voltages in my last mobo (2 weeks ago) were solid perfect.
Here the voltages are: (Sorry i missed the pic, wasn't thinking but they are as follows)
CPU Voltage
3.3V
5V
12v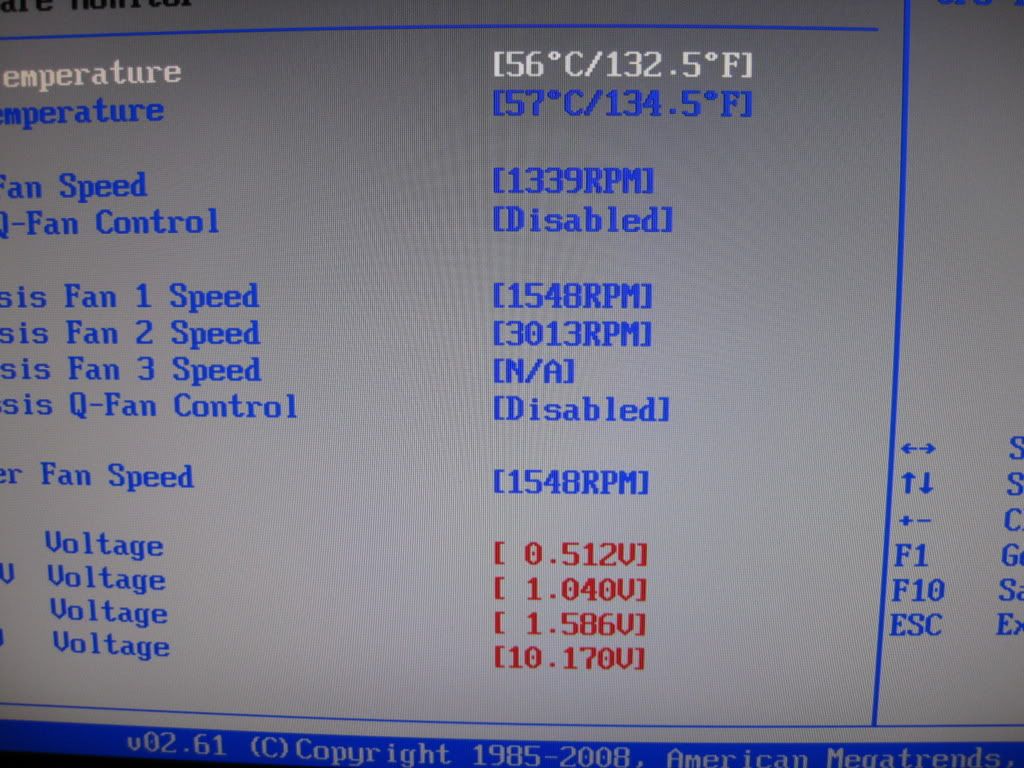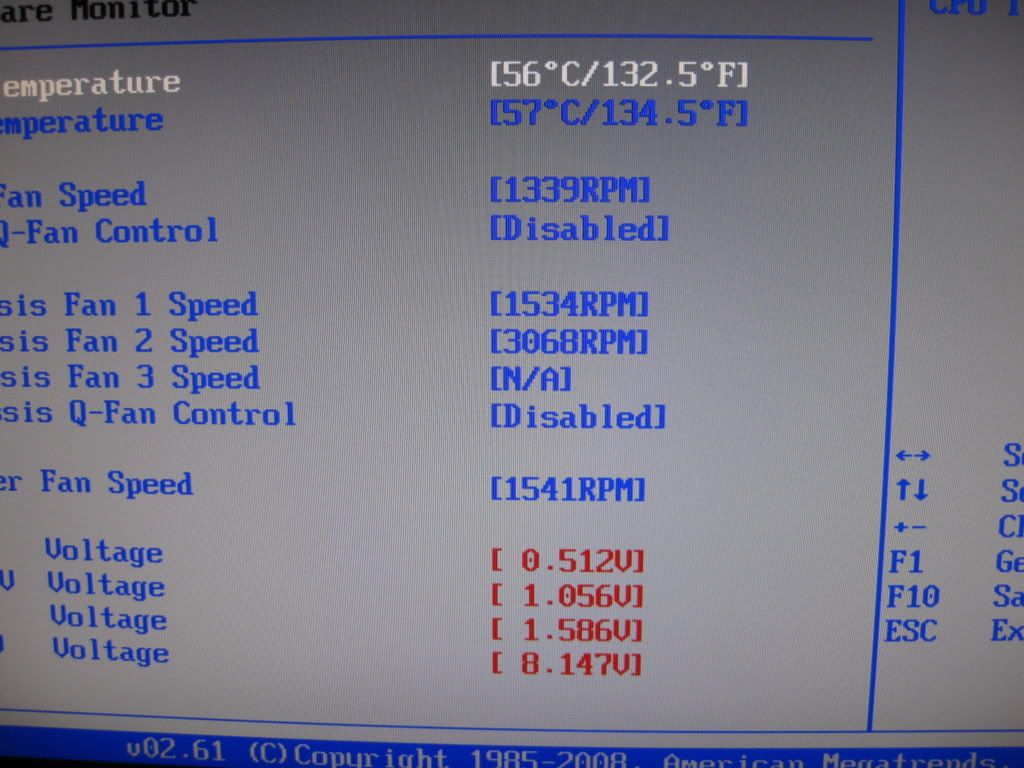 As you can see, they're messed up, and those 2 pics were taken right after each other (notice the 12v significantly changes)
I'm not going to RMA it just for this... it works FINE, but anyone else have this prob?
And finally, here are my OC settings, How are they? Anything I should change? Thanks.