Joined

Aug 17, 2008
Messages

251
Location
Hey all, just picked up a new Q9550 after my buddy offered to buy my E8400. Since I have a WC setup coming on Thursday, I thought, what the hell time to upgrade.
Intel Q9550
VID - 1.20v
C1 Stepping (couldn't find an E0)
As of now im at a whopping 3017 MHz!!!!!!!!!!
Stock cooling makes my cry...:sad: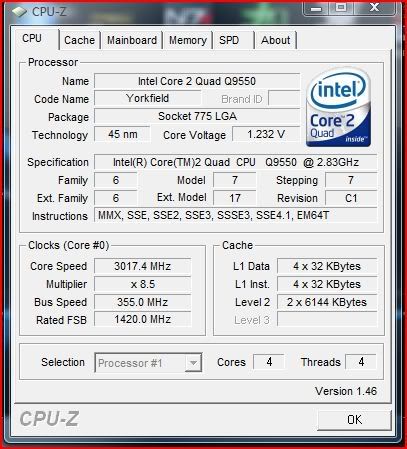 Will update after I get this puppy on water. I'm shooting for 4Ghz +. Think I can do it? Hope so
Anyone know what the average overclock on these chips on water are? All I could really find was high 3's on air.
Will post a worklog as well for the water setup