Joined

Aug 8, 2011
Messages

1,544
Location
In the grand tradition of insane pricing, the new Mac Pro's wheels option is $400 USD. $100 USD per wheel! Consider for a minute that a single performance summer tire for my car (235/45/17) from Continental (Extreme Contact Sport) is $162 USD before tax and shipping, it can handle a 2 metric ton car with a max rated speed of 270 KPH. I wonder what kind of caster wheel they are using on the Mac. CNC aircraft grade ALU or Titanium with very nice bearings?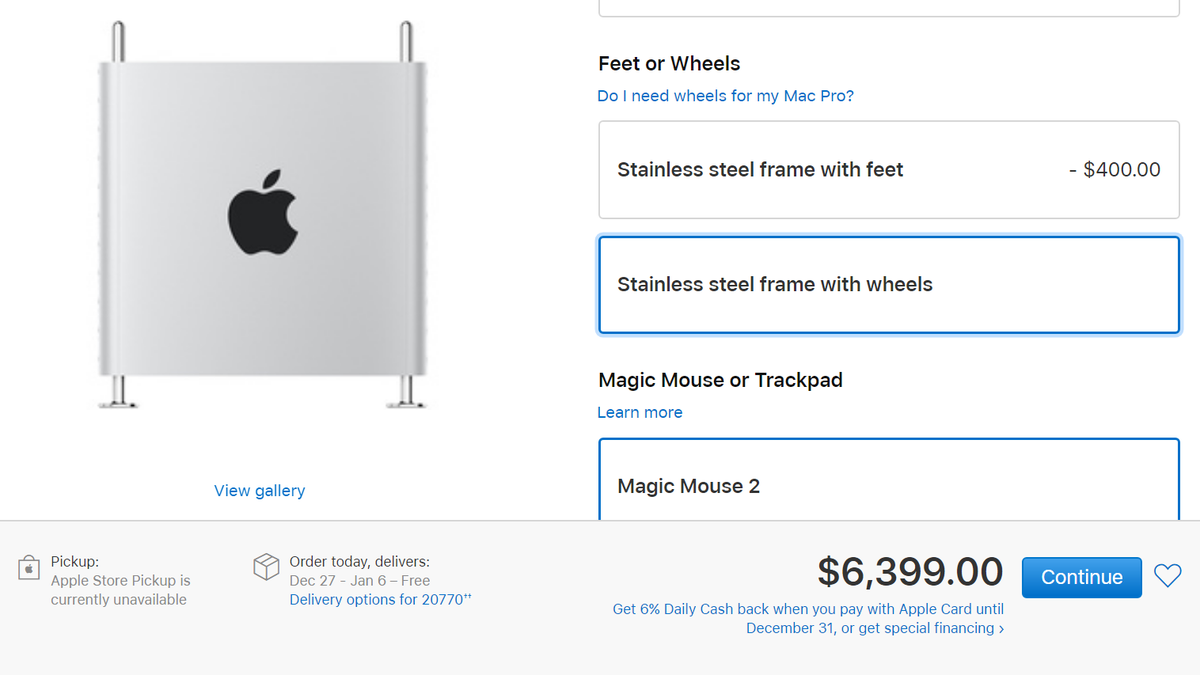 Apple's new Mac Pro and 32-inch 6k Pro Display XDR, whose base models retail at $6,000 and $5,000 respectively, are available for sale as of today. Much hullaboo has been made about how the display requires the additional purchase of a $999 Pro Stand or $199 VESA mount adapter, but the Mac Pro...

gizmodo.com
Also, if you want a similar looking case for your PC, you can get one from Dune Case.
We believe the power to choose is not just for the pros, it's for everyone.
www.dunecase.com